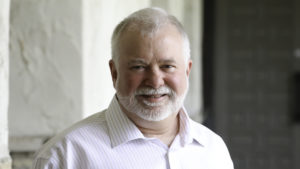 Terry H. Hildebrandt, PhD, MCC, MCEC and Dorothy Agger-Gupta, PhD are pleased to sponsor of the Fielding Coaching Community of Practice (CCoP).
The Purpose of the Coaching Community of Practice (CCoP) is to build a coaching community at Fielding, share knowledge, research, thought leadership, and opportunities.
Membership is open for students, alumni, faculty, staff, and friends to collaborate on education, projects, and initiatives related to the field of coaching. The CCoP is open to anyone who believes in the power of coaching.
Benefits and Activities:
EBC Events to network with other coaches, educators, scholars, and friends. We hope to offer ICF approved skills development for Continuing Coach Education (CCE) hours for ICF recredentialing for a fee.
Continuing Coach Education: All ICF certified coaches must participate in 40 hours of Continuing Coach Education (CCE) every three years for credential renewal. We offer CCE workshops to enable coaches to meet this requirement through Fielding at our EBC conference and other events.
EBC Networking Events and Happy Hours at regional, national, and global industry conferences, where coaches gather, such as ICF, ATD, SIOP, SHRM, AOM, and others. We also host Information Sessions for potential students and alumni & friends networking events in specific cities. These events provide opportunities for you to meet other coaches for professional, business, writing, and research collaboration opportunities. See all our events here – https://www.fielding.edu/events/category/coaching/
EBC Thought Leaders Blog to stay up-to-date with news and trends in coaching. See https://www.fielding.edu/blog/
Monthly EBC Thought Leaders Webinars

where you will hear the latest research and practice from scholar-practitioners and global thought leaders in coaching.

Watch recorded sessions, click here.
Monthly EBC Professional Series Webinars where you will hear how Fielding alumni and special guests are using coach skills to enhance their careers in all professions. Watch recorded sessions, click here.
EBC Ambassadors are alumni, students, faculty, and friends of Fielding's Evidence Based Coaching Certificate Program who are passionate about recommending Fielding's coach training programs to others. Please sign up below, by clicking Subscribe.
Publishing Opportunities. Did you know that Fielding publishes books? (See Fielding University Press.) In May 2020, we published our very own Fielding Coaching Monograph, titled Innovations in Leadership Coaching: Research and Practice.
Volunteer Pro Bono Coaching Opportunities: As part of Fielding's commitment to social justice, we support selected, non-profit organizations requesting pro bono coaching. These opportunities allow current EBC students and Fielding alumni to give back to the community and to accumulate pro bono coaching hours toward their ICF Credentialing process. To sign-up as a volunteer, please reach out to Dr. Terry Hildebrandt for a current list of opportunities.
Fielding Coaching Fielding Program (FCF): This volunteer Coaching Program is designed for EBC Certificate Program Alumni who are interested in volunteering to coach Fielding Students, Staff, or Faculty. The goal is to create a "coaching culture" within Fielding by offering pro bono coaching to anyone in the University who would like to have a coach.

To sign-up as a volunteer coach, please

click here

and complete a short survey.

Comprehensive EBC Year-Long Certificate and 8-month Evidence Based Coaching for Organization Leadership Certificate. If you need an ICF accredited coach training program, our certificate programs are for you! See coach.fielding.edu and coach-ol.fielding.edu
Coaching Concentration for Doctoral Students. Did you know that Fielding offers a doctoral concentration in Coaching option for any PhD or EdD student enrolled in the School of Leadership Studies or students in the PhD in Media Psychology? Learn more.
Support:
A moderated online Basecamp collaboration space for you to post questions, request support, information, and celebrate success. You will be given access when you sign-up.
Downloadable brochures, videos, and links to share with potential students.
EBC Program Director support to answer questions.
FAQ:
Do I have to be a Fielding EBC alum to participate? No, anyone who is a friend or fan of EBC can be an EBC Community of Practice Member, even if you are a graduate of another coach education program.
What commitment is required? No specific commitment is required; however, we recommend that you take advantage of the benefits of membership listed above.
Is there a cost? There is no cost to you to join. Most events will be free of charge; however, there will likely be fees for selected Continuing Coach Education (CCE) events.
How can I stay in touch: We have a Basecamp site where we will make announcements and allow you to collaborate with other Coaching CoP Members, EBC Ambassadors, the EBC Director, Admissions, and Recruiting. We will invite you to the Basecamp team site once you sign up as a Coaching CoP member.

Important Links
Join Over
7,500 Fielding Alumni
Located Around The World!
Change the world. Start with yours.™