Office of
Student Services
We work diligently to provide Fielding students with personalized attention from a distance.
Student Services
We work diligently to provide Fielding students with personalized attention from a distance.
Fielding is proud to support students with disabilities with the academic accommodations, and we promote an environment in which the diversity and variety of human experiences are respected and appreciated.
Student Accounts
The student account services staff supports the accounting and administration of students' financial activities, including the monthly payment plan, sponsored billing, and direct deposit of refunds.
Library Services
Teaching students to become skilled in finding and reviewing scholarly information is central to our library's mission. We provide access to an outstanding collection with breadth and depth unusual at a university of our size.
Office of the Registrar
Student self-service is a top priority so that you can complete your transactions online with the office of the registrar at any time, and receive accurate and timely information about your educational process.
Student Advising
As a student at Fielding, you may need advice in order to continue progressing smoothly through your program. Your administrative resource for answering questions about your academic progress in your program is the advising office.
Financial Aid & Scholarships
If you need funding to help cover your educational expenses, the financial aid staff are available to provide information about financial aid and scholarship resources and support in obtaining those resources.
Information Technology Services
Most student resources are offered online so that you can access the information you need whenever you might need it.  The information technology team provides support for you, if needed, while you are using those resources.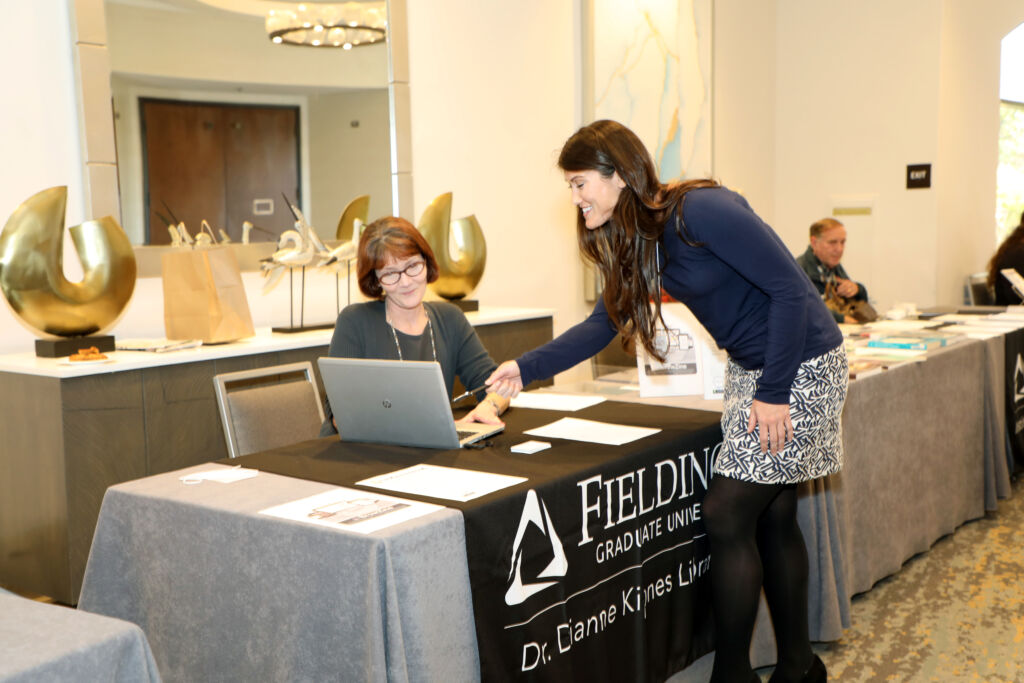 Library Services
Our reference librarians help connect you with the databases and journals you need to research, learn, and teach while you're actively involved with Fielding – and beyond. With over 100,000 e-books, 42,000 scholarly journals (full text), over 80 databases, thousands of online dissertations and a collection of streaming clinical interviews, you'll have the right tools for the information you need.
Fielding's administrative offices are located in two lot-adjacent office buildings in beautiful Santa Barbara, California. To enrich your educational experience, many of Fielding's programs hold face-to-face events throughout the year in different regional locations. Our Academic Conferencing & Events Department contracts with hotels and other educational spaces such as retreat centers to provide suitable spaces for your learning and engagement with faculty.
Join Over
6,000 Fielding Alumni
Located Around The World!
Change the world. Start with yours.™