President's Sustainability Advisory Council
The President's Sustainability Advisory Council consults with the president on environmental and social sustainability matters that align with the university's mission and values.
President's Sustainability Advisory Council
Catherine Brooker, Ph.D.
A native of the UK, Dr. Catherine Brooker has a deep love of nature and now lives close to the Pacific Ocean and Californian old growth redwoods. Catherine has over 25 years experience in organization design and program management. She has partnered with Fortune 500 executives, entrepreneurs, nonprofits, and community organizations to design key initiatives, implement cross organization solutions, and manage change. Catherine acknowledges that we live in a time when humanity must choose its
future, as the Earth Charter Commission proposed in 2000, and believes that making choices for our common future is a critical agenda for local government, NGOs, academia,and business.
Catherine received her MA in Organization Development and PhD in Human and Organizational Systems from Fielding Graduate University. Her research focused on futures expertise and sustainability.
Catherine is a board member of Sustainable San Mateo County and is committee chair for SSMC's Indicators Report. She is a member of the International Society of Sustainability Professionals and serves on ISSP's webinar committee. Catherine is delighted to be a member of Fielding's Inaugural Sustainability Advisory Council.
Linda Ellinor, Ph.D.
Dr. Linda Ellinor is best known for her pioneering work in developing a form of Dialogue grounded in the work of David Bohm.  She co-authored the book with Glenna:  Dialogue:  The Transforming Power of Conversation (1998, Wiley & Sons).
Her business experience includes having worked for AT&T, International Paper Company, Exxon Office Systems, and a start-up company, called Mnemos.  In these companies she held marketing positions translating customer needs into new products and services.  She has a decade of experience as an out-placement consultant for Drake, Beam, Morin and as an executive coach in the Center for Creative Leadership's Leadership Develop Program.  She developed a wellness center modeled on sustainable business practices outside Tucson, AZ from the mid 2000s to 2015 and served in a variety of pro-bono climate change organizations including Sustainable Tucson and the Tucson Climate Change Committee reporting to the City of Tucson.
Linda has sat on the US Board of the Academy of Professional  Dialogue as Vice President (A0fPD) from 2017 – 2021.  She holds video-recoded interviews with seasoned professionals within the Bohm-inspired Dialogue community and runs monthly global dialogues through A0fPD.  She holds an MBA from Columbia University, a BS from New York University, and has completed a PhD program in Jungian psychology with Pacifica Graduate Institute.
Seymour Hersh
Seymour Hersh is an experienced international leader, facilitator and organizational change consultant who grows the competitiveness and performance of organizations through innovative organizational and business change strategies, governance, business process improvement, and leadership development.
Seymour has held senior leader and consultant roles at Canadian Pacific, IBM, CGI and currently consults under his own consultancy, Dynamic Dialogues.
Seymour holds a Masters, in Organizational Development from Fielding Graduate University ( Santa Barbara) and a Bachelors of Science degree from Concordia University (Montreal). He is currently a doctoral student at Fielding.
Jackie Eder-Van Hook, Ph.D.
For the past three years, Dr. Jackie Eder-Van Hook has participated in programs with the Animus Valley Institute and Embercombe Institute in the UK on enhancing her understanding of the human- animal-environment interface, the other than human world, and the human impact on the planet. Both organizations are based on the belief that humans have forgotten that we are part of animistic world. The organizations celebrate a cult of individualism that feeds the ego at the expensive of communities, cultures, Earth, entire eco systems, planets, and beyond.
For the past 20 years, Dr. Hook has led a national consulting firm working with organizations in transition. She was honored to predominately work with scientific, health, and engineering associations and human service nonprofits all with educational missions. Every one of them focused on how to best serve their communities and the public at large looking at environmental impact, social justice, and sustainability. Dr.
Hook was honored to be a part of those efforts, including a year-long curriculum development and sustainability project sponsored by the AAMI Foundation and GE Foundation that took me to Rwanda and Zambia.
Dr. Hook is an enthusiastic learner who brings a systems perspective, experience in creating and communicating change, and a lifelong passion and commitment to environmental and human topics. I also possess excellent strategic thinking, planning, organizational, and time management skills, and bringing projects to completion.
Dr. Hook retired from consulting in December 2020 after 20 years of building an expertise in individual and systemwide transitions. Dr. Hook believes that change must come from all levels of systems taking a multi-disciplinary approach with a variety of stakeholders sitting at the table.
Kerul Kassel, Ph.D.
Dr. Kerul Kassel has almost two decades of leadership coaching and transformative facilitation experience, with multiple coaching credentials. She has been quoted in TIME magazine, Real Simple, the Chicago Tribune, and elsewhere. Dr. Kassel received a PhD in Human and Organizational Systems from Fielding Graduate University, where she was recruited to help develop and teach in the Sustainability Leadership certificate program within the Organizational Development and Leadership Masters program.  She's the author of The Thinking Executive's Guide to Sustainability (Business Expert Press, 2014) and other books, and the lead editor of Developing a Sustainability Mindset in Management Education  (Routledge, 2018). Kerul is also an elected official on the Harmony Community Development District Board of Supervisors and leads a number of community initiatives. Her horses are her leadership gurus, always teaching her leadership and life lessons that she shares with her playshop participants.
Alice MacGillivray, Ph.D.
Dr. Alice MacGillivray has worked for three major Canadian park organizations with roles in natural and cultural heritage conservation, recreation, and environmental education. She received recognition from a Cabinet Committee for her work in land use planning. Since leaving government, her clients have included the Canadian Parks Council, the Auditor General of British Columbia, and the research arm of the Canadian Military.
MacGillivray joined Royal Roads University in 2000, where she currently works with graduate programs in the School of Environment and Sustainability, and the School of Leadership Studies. She lives on Gabriola Island—unceded Snuneymuxw territory—where there are many community sustainability initiatives underway. A group from Fielding recently visited Gabriola to experience a systems and sustainability intensive.
MacGillivray graduated from Fielding Graduate University in 2009 with a PhD in Human and Organizational Systems. She participated in groups including governance and the alumni council. At Fielding, she also completed an MA in Human Development and a certificate in Dialogue, Deliberation and Public Engagement. Her MA in Leadership is from Royal Roads and her undergraduate degree combined natural sciences and adult learning. MacGillivray's dissertation explored ways in which respected leaders understand and work with boundaries; the research revealed many parallels with boundary functions in natural systems. She partnered with British Columbia Parks for her master's thesis, using action research to help senior managers set defensible priorities in a period of rapid system expansion. She has published approximately 20 articles and chapters in peer-reviewed publications, and presented at several international conferences.
Rawaa Milner
Rawaa Milner is a recognized global sustainability and corporate sustainability executive with nearly 19 years of thought leadership in developing and executing comprehensive regional and corporate sustainability strategies in public, Fortune 500 companies, and inter-governmental organizations such as United Nations Development Program (UNDP) and PepsiCo International Limited. Deep background in environmental sustainability, sustainable supply chain management, circular economy, and CSR management in diverse sectors including digital business, textile, food and beverage, utilities, real estate development, and international development organizations, among others. Adept at working effectively on a global scale, planning and executing public policy advocacy and community outreach programs, cultivating stakeholder engagement, building partnerships, and at delivering results in multi-faceted programs. A successful campaigner and communicator, she can unravel complex environmental information into simple actionable components to any audience and mobilize stakeholders to commit to strategies and action plans. Rawaa is passionate about being a positive influencer in the community and about building bridges between corporates and people's hearts and minds.
Rawaa is a Civil Engineer/Environmental Management with a Masters in Water Resources Management from Texas Tech University. She is currently pursuing a qualification in Media Psychology at Fielding Graduate University. Rawaa is a Fulbright Scholar. She served as a Board member of the Club of Rome's Think Tank 30 where she worked on handful projects. She is additionally a former member in the Board of Directors with the Fulbright Association for Science and Technology. Examples of entities where Rawaa had major professional contributions include several UN agencies including UNDP and Food and Agriculture Organization (FAO), international governments federal agencies such as the German Federal Institute for Geosciences and National Resources, Swiss Agency for Development and Cooperation, European Commission, and national planning agencies such as the State Planning Commission in Syria and Dubai Electricity and Water Authority among others.
Julie Smendzuik-O'Brien, Ph.D.
Dr. Julie Smendzuik-O'Brien is a scholar-practitioner who served for over 25 years in professional, mid-level, and senior-level management positions in the agriculture, natural resources, and higher education agencies of Minnesota state government. An innovator, she created two internal organization development and change consulting programs in these agencies, and directed many other change efforts in policy development, organizational improvement, organization behavior, and strategic planning. She served shorter terms as an external consultant to the U.S. Department of Agriculture in Washington, DC, and with the state of Michigan.
Smendzuik-O'Brien mixes passion for organizational improvement with a commitment to sustainability and social justice. She was a founding member of a nonprofit association focused on sustainability of the U.S. food and farm system that has continued for more than 30 years. In addition to past service on several non-profit boards and church councils, she is a current board member of the North Woods and Waters of the St. Croix Heritage Area, an effort to gain Congressional designation for the 8,000 square mile region spanning eastern Minnesota and western Wisconsin as one of national significance to the history of the United States.
Between 2013–2022 she served in three different positions on the board of the Organization Development and Change Division of the Academy of Management. She is a member of the American Society for Public Administration, the Organization Development Network, International Leadership Association, and International Society of Sustainability Professionals. She also serves on the President's Sustainability Advisory Council at Fielding Graduate University where she is a Fellow of the Institute for Social Innovation. She is a reviewer for the Journal of Applied Behavioral Science. In late 2022, her chapter, titled, "Moral Moorings: Reflections for Public Service Leaders," was published in Driving Social Innovation: How Unexpected Leadership is Transforming Society, published by Fielding University Press.
Jeanlee Parker, Ed.D.
Dr. Jeanlee Parker is a retired teacher of 30 years. Before retiring, she taught elementary and secondary science in Washington, D.C., and Jeddah, Saudi Arabia. To integrate mathematics and science with the J.O. Wilson Elementary School's curriculum, Jeanlee piloted and coordinated TEAMS (Telecommunication Educational Advancement for Mathematics and Science project. The project leads to technological advancement in the classrooms. In Jeddah, Saudi Arabia, Jeanlee established the first Science Club at Manarat Girls' School. The science club leveraged the girls' confidence to pursue competitive careers.
Presently, she functions as a Substitute Teacher for grades kg- 8 – the position serves as a step forward to become enlightened in the school's environments. Jeanlee is the founder and CEO of Teachers' Environmental Educational Research Management, a business established to improve the safety and health of school children. The company helps fill the knowledge gap in the attitudes and understanding of ecological involvement in the accreditation process.
In 2020, Jeanlee was awarded her EdD in Leadership for Change with a concentration in Sustainability Leadership from Fielding Graduate University. Jeanlee is the first African American to graduate from Suffolk High School, Suffolk VA. In 1966. She holds a Master of Science in Environmental Management from the University of Maryland University College, where she also received an MBA. She earned a Bachelor of Science degree in Microbiology with a minor in Chemistry from the University of the District of Columbia. Jeanlee is an active member of the Fielding's Sustainability Working Group and a member of the Indoor Air Quality Association (IAQA). She is a certified Green Classroom Professional, from the Center for Green Schools in the U.S. Outside of work Jeanlee serves as a volunteer and member of the Franklin Park Conservatory and Botanical Gardens. She received the Franklin Park Conservatory Volunteer Award for passion and dedication. She is a widow and a proud mother of six children.
John Ruffin, Ph.D.
Experienced Organization Development Consultant and Executive Coach with demonstrated success in Strategy formulation and Culture architecture. Skilled in Executive Development, Conflict Resolution, Team Building, and Facilitation. Strong entrepreneurship and professional background with Evidence-Based Coaching certification from Fielding Graduate University, where he is completing his Ph.D. in Organization Development and Change.
Mark Spradley, Ph.D.
Mark Spradley is a partner in a financial advisory services firm. He previously served as a managing director of a private equity firm and as a vice president with UBS. He was awarded a M.A in Organizational Development & Change from Fielding Graduate University, a M.S. Ed. from the University of Pennsylvania, and a MBA from the University of London. He earned a MBA from the TRIUM Program, and he received a B.S degree from Howard University.
Mark Spradley's articles, opinion editorials, and letters to the editors have appeared frequently in the New York Times, Washington Post, Financial Times, Wall Street Journal, USA Today, Miami Herald, Los Angeles Times, Christian Science Monitor, Baltimore Sun, Chicago Times and the Chronicle of Higher Education. Spradley has a strong interest in sustainability that includes how ESG ratings impact organizational practices.
Linda Urban
Linda Urban is a doctoral student in the ODC program at Fielding, and is currently in the dissertation stage (Fall 2021). Her broad interest is on what is needed to support the changes we need for a more just and sustainable world, with a recognition that many of those changes require internal shifts in perspective and mindset.
She is framing her research inquiry as an exploration into educator experiences as they engage with students who are at what we might think of as "stretch" points, especially given the multiple crises of our time, which call on all of us to stretch in various ways.
Linda is also an adjunct faculty member in an online Masters' program at Boise State: Organizational Performance and Workplace Learning. She presently teaches Change Management, and Performance Impacts Beyond the Organization. Previously she was a Technical Communication Consultant and also taught courses in Technical Communication, Information Architecture, and Usability Testing at UC Berkeley Extension for twenty years.
She has an MA in Organizational Development and Change from Fielding Graduate University and an MSc in Organizational Performance and Workplace Learning at Boise State.
Leni Wildflower, Ph.D.
Dr. Leni Wildflower has 30 plus years experience as an executive coach, author and educator working in the US, UK, Europe, China and Latin America. Her passion as a coach is to inspire clients to reach new levels of clarity, effectiveness, and to provide clients with ways to help heal our planet. She is one of the 'thought leaders' worldwide on coaching as a profession, a discipline and a craft. She is an innovator – designing, developing and delivering the ground-breaking program ICF accredited course on coach training, Evidence-Based Coaching, at Fielding Graduate University, Santa Barbara, directing it from 2004 to 2009. She continues to teach in this program as well as running her own training, Knowledge Based Coaching in the Workplace. Leni is an expert on blended learning and on-line instruction as well as on how to combine theory with coaching practice. Her corporate clients have included National Institute of Health, Sony PlayStations, Getty Images, Whirlpool, Prudential Life Insurance Company, HBO Films, Center for Creative Leadership, and more. With former ICF president Diane Brennan, she co-edited The Handbook of Knowledge-Based Coaching: From Theory to Practice, which was published by John Wiley and Sons in 2011 and is now used in coaching schools throughout North America. In her latest book The Hidden History of Coaching (McGraw Hill, 2013), she pursues her interest in the theories and movements that formed the basis of coaching. Leni is also one of the authors in Fielding's upcoming monograph of coaching.
Faculty members: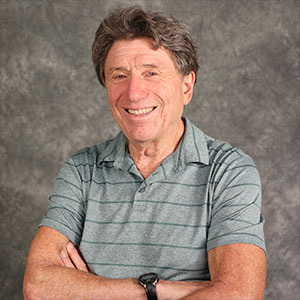 Rich P. Appelbaum, Ph.D.
Dr. Richard P. Appelbaum has been associated with Fielding Graduate University since shortly after it was founded, more than forty years ago, and currently serves as doctoral faculty in the School of Leadership Studies. He is also Distinguished Research Professor Emeritus, and former MacArthur Foundation Chair in Global and International Studies and Sociology, at UC Santa Barbara, where he served as co- principal investigator for the National Science Foundation- funded Center for Nanotechnology in Society (http://www.cns.ucsb.edu/). He has received numerous awards and commendations for excellence in teaching, including the UCSB Academic Senate Distinguished Teaching Award in the Social Sciences. He is an elected Fellow in the American Association for the Advancement of Science. He has served as President of the Political Economy of the World-System Section of the American Sociological Association. He is on the Board of Consulting Editors of the Encyclopedia of Housing and the Encyclopedia of Global Studies.
Dr. Appelbaum received his B.A. from Columbia University (1964), M.P.A. from Princeton University's Woodrow Wilson School of Public and International Affairs (1966), and Ph.D. from the University of Chicago (1971).He has been a Simon Visiting Professor at the Department of Sociology, University of Manchester, England, and an Honorary Visiting Professor in the Sociology Department at the University of Hong Kong.
Frederick Steier, Ph.D.
Dr. Frederick Steier is a member of the doctoral faculty in the School of Leadership Studies. Frederick Steier is also on the faculty of the Department of Communication at the University of South Florida. He is the editor of Gregory Bateson: Essays for an Ecology of Ideas (Imprint Academic, 2005) and a scientist-in-residence at the Center for Learning at the Museum of Science and Industry in Tampa, Florida, USA, where he is involved in participatory action research oriented studies of collaborative learning and play.
He received his doctorate from the University of Pennsylvania in Social Systems Sciences in 1983. In 1985-86 he had the honor being a King Olav V Fellow at the University of Oslo through the American-Scandinavian Foundation.
David Blake Willis, Ph.D.
Dr. David Blake Willis is a professor of anthropology and education at Fielding Graduate University and professor emeritus of anthropology at Soai Buddhist University, Osaka, Japan.
He taught and did research at the University of Oxford and was Visiting Professor at Grinnell College and the University of Washington.
His scholarly work includes Sustainability Leadership with Fred Steier and Paul Stillman (2015); Reimagining Japanese Education: Borders, Transfers, Circulations, and the
Comparative with Jeremy Rappleye (2011); Transcultural Japan: At the Borders of Race, Gender, and Identity with Stephen Murphy-Shigematsu (2007); and Japanese Education in Transition 2001: Radical Perspectives on Cultural and Political Transformation with Satoshi Yamamura (2002).
Staff member:
Debbie Lemke
Director of Academic Conference and Event Services
Join Over
7,500 Fielding Alumni
Located Around The World!
Change the world. Start with yours.™
*All Fields are required. By submitting this form, you agree to be contacted regarding your request and are confirming you agree to our Terms of Use and Privacy Policy.