Global Indigenous Peoples Acknowledgement
pictured: coastal region of California
Fielding Graduate University affirms and honors our commitment to Indigenous communities as the original stewards of the lands that we all inhabit. As a graduate learning community founded on the values of social and ecological justice, we recognize the deep history, critical sovereignty, expansive scholarship and ecological knowledge of Indigenous nations around the world. We honor their Elders both past and present, as well as their future generations of emerging leaders.
As a global distributed learning institution, Fielding Graduate University avows the following:
We commit ourselves to promoting educational opportunities in partnership with Indigenous peoples worldwide who are interested in advancing educational and professional opportunities in Fielding's areas of expertise.
We commit ourselves to consulting and cooperating in good faith with Indigenous peoples through their own representative institutions in order to provide opportunities for knowledge production or any other project affecting their lands, territories, or knowledge resources.
We commit ourselves to promoting and protecting the rights of Indigenous peoples by actively promoting the scholarship of Indigenous communities through Fielding University Press to advance knowledge and provide venues for knowledge production and dissemination
We recognize and acknowledge that traditional knowledge cannot be separated from natural and cultural resources, and as such, all Indigenous knowledge should be protected and respected.
By centering Indigenous communities, knowledge, tradition, and worldviews, we are working in partnership, in order to enhance the next generation of world indigenous leadership committed to building a more just and sustainable world.
The Future of Navajo Education
New Publication from Fielding University Press
As our schools struggle to return to normal operations in the wake of the pandemic, one issue is often forgotten: the challenges facing educational institutions at Native Nations. These Nations face unique obstacles, including limited access to the Internet, let alone broadband; scarcity of electricity or running water; and the need to preserve and foster their unique language and cultural values. These challenges have inspired a new book, The Future of Navajo Education, which offers a number of case studies illustrating efforts by the Navajo Nation to boost the career prospects of their students.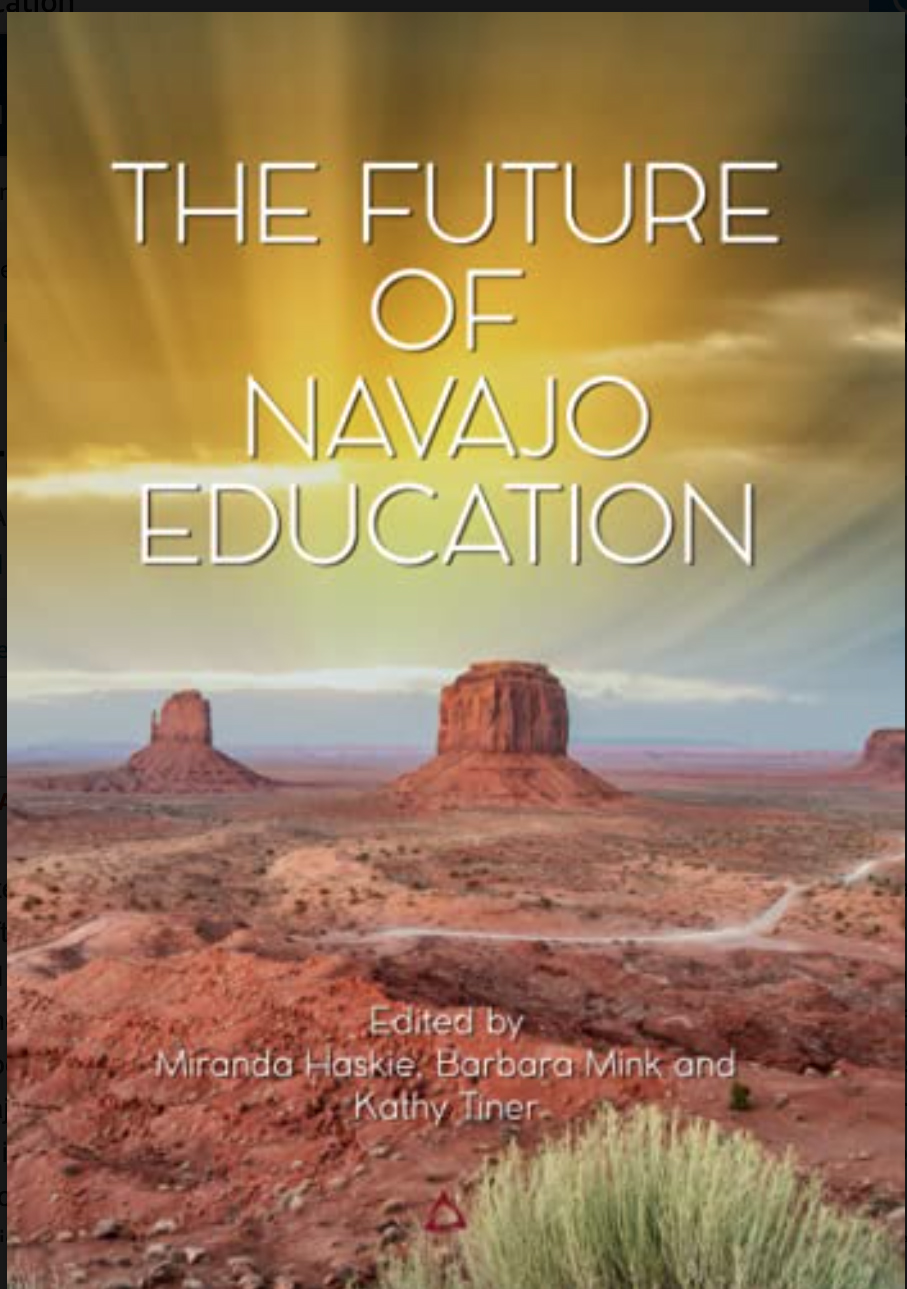 Join Over
7,500 Fielding Alumni
Located Around The World!
Change the world. Start with yours.™
*All Fields are required. By submitting this form, you agree to be contacted regarding your request and are confirming you agree to our Terms of Use and Privacy Policy.