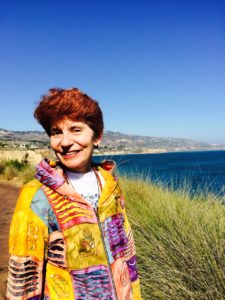 "Going viral" means spreading FAST and widely. "Love goes viral" is intended to spread messages of love through voices of wisdom, creative ideas and happenings, and virtual connections. An online search for the word "love" gets trillions of hits, so here's a curated menu of love offerings!
Join Dr. Connie Corley, a social psychologist/gerontologist from Fielding Graduate University, for events on LOVE GOES VIRAL (www.lovegoesviral.org), a series of discussions and podcasts on reframing "viral" — exponentially expanding love and promoting resilience in the era of pandemics and global upheaval. Launch event on Facebook Live is 4/3/20 at 2 pm Pacific https://tinyurl.com/s4ab72x and there are CEUs at no cost (C=Compassion, E=Empathy, U=Understanding)!
Dr. Corley is doctoral faculty at Fielding Graduate University. She completed her PhD in Social Work and Psychology at the University of Michigan, Ann Arbor, where she also earned MA and MSW degrees. She holds certification from the Center for Mind-Body Medicine in Washington, D.C. Dr. Corley's 100+ publications and national/international presentations have spanned the fields of aging and the arts, geriatrics, rehabilitation, spirituality, and substance abuse. She is a fellow of the Gerontological Society of America (GSA) and the Academy for Gerontology in Higher Education (AGHE).
Join Over
7,500 Fielding Alumni
Located Around The World!
Change the world. Start with yours.™