The Influence Continuum Podcast is produced by Fielding alum Steven Hassan, Ph.D. 
Steven Hassan, Ph.D., is one of the leading experts on cults and undue influence in the world. His recent book, The Cult of Trump, is already a bestseller. 
On the podcast, Dr. Hasan explains HOW mind control works and how to protect yourself from its grips. In the recent episode, Dr. Hassan discussed living a full life and dying well with Fielding's Faculty Emerita Judy Stevens-Long, Ph.D.
Dr. Stevens-Long is an internationally known researcher in adult development, the author of four editions of Adult life, developmental processes, and a new guidebook to the last stages of adulthood, Living Well, Dying Well, and numerous journal articles and handbook chapters. 
Click here to listen to the conversation between Dr. Stevens-Long and Dr. Hassan. In this episode, we talk about death, but this is not a depressing episode! They talk about living a full life and choices we can make to improve our lives and make death less daunting.
Join Fielding's virtual conference in May, and meet Dr. Stevens-Long! She is hosting a workshop, Creating Transformational Learning for the 21st Century.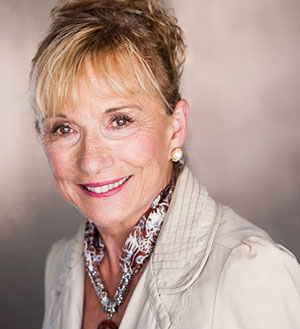 At the workshop, Dr. Stevens-Long will discuss the various definitions that have been offered for transformational learning. The plethora of work on this subject has caused many critiques to suggest that there is no such thing as transformational learning. Yet, we all know that learning does change people in unique ways. How can we bring light to this debate? This workshop offers an understanding of transformational learning in terms of theory in adult development, allowing us to develop strategies for creating this learning in our own lives and the lives of our clients and students.
Join Over
7,500 Fielding Alumni
Located Around The World!
Change the world. Start with yours.™