The 2021 awards for the "15 over 50" Osher Celebration takes place on Friday, December 3, 2021, at 12 noon to celebrate and honor those in their second half of life who exemplify positive aging. Fielding Graduate University's EdD alum, Dr. Bill Dailey Jr., will receive the "Positive Aging Award" along with other fellow elders being honored.
Dr. Dailey, a professor at Fresno Pacific University, is a longtime advocate for the disabled and the elderly.  His dissertation research at Fielding, "Elder Stories: Having an Influence Among Aging and Disability Practitioners," examined life stories of older adults (65+) living with a lifelong or acquired disability. Dailey has been legally blind in one eye and considered partially sighted in the other since birth. He teaches approaching life's challenges from a place of positivity. And he has been a leader in educating people on common misconceptions that people have about those with disabilities, especially the elderly.
Osher Lifelong Learning Institutes (OLLI)
OLLI offers noncredit courses with no assignments or grades to adults over age 50. Since 2001, the Bernard Osher Foundation has launched OLLI programs at 120 universities and colleges throughout the United States.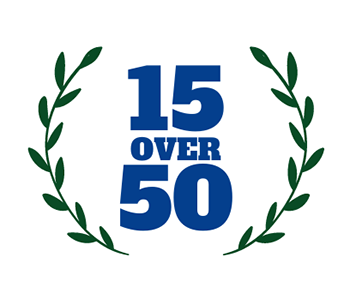 The Osher Lifelong Learning Institute (OLLI) Division of Continuing and Global Education Osher Lifelong Learning Institute (OLLI) 15 Over 50 Awards program celebrates and honors those in their second half of life who exemplify positive aging and make our region a better place. Recipients are people age 50 and better who are moving society forward by sharing their wisdom and setting a positive example about making ourselves better right now, and for generations to come.
Three honorees will be selected from each category:
· Advocacy+Activism
· Community Service
· Defining Inspiration
· Intergenerational Impact
· Lifelong Learning
Join Over
7,500 Fielding Alumni
Located Around The World!
Change the world. Start with yours.™