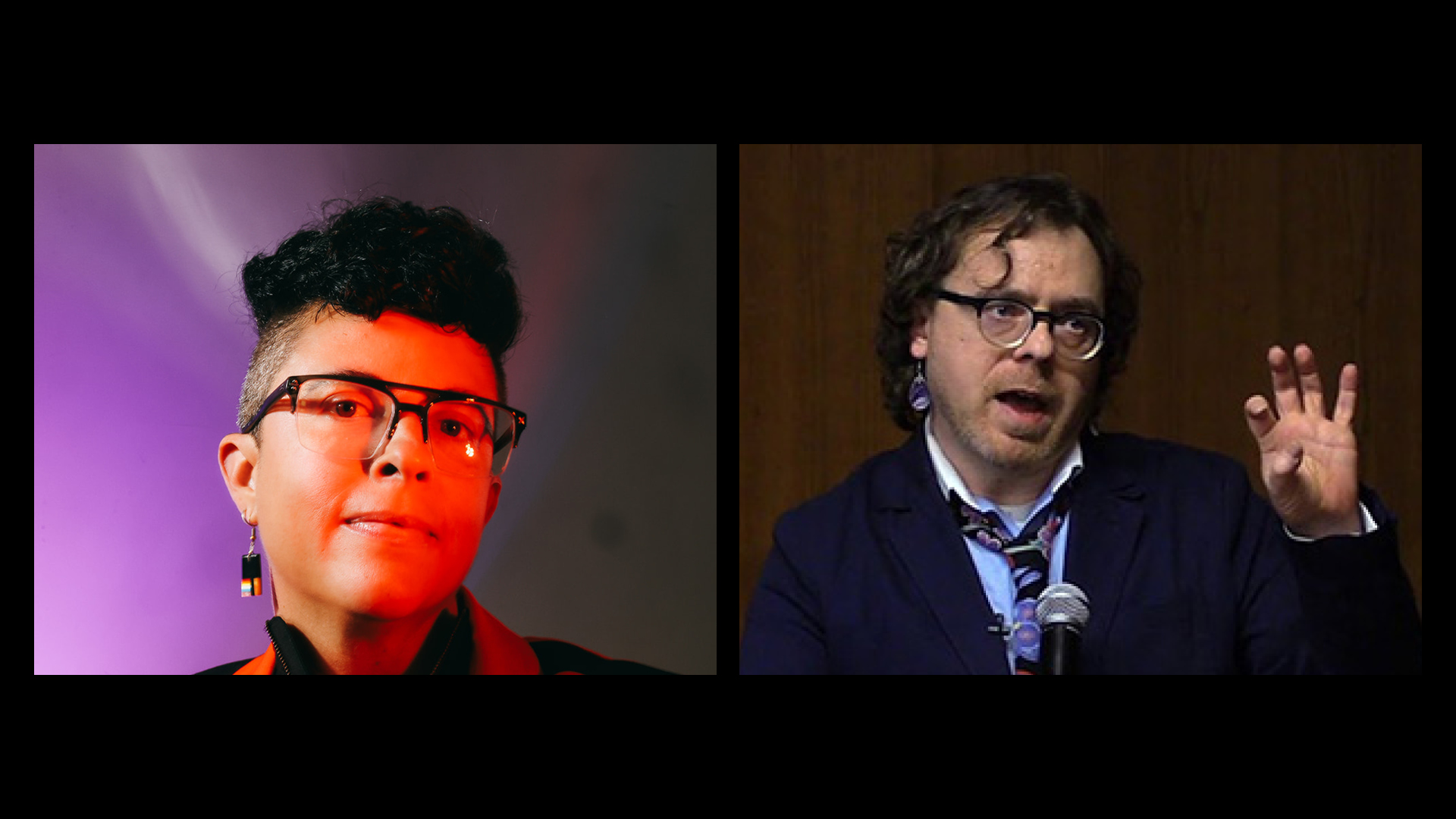 DEI Critical Conversations: Embracing Pride
June 28 @ 3:00 pm

-

4:00 pm

PDT
Please join us for the upcoming DEI Critical Conversations: Embracing Pride, Making Relatives Through 2SPLGBTQIA+ Belonging and Healing on Wednesday, June 28, from 3-4 p.m. PDT | 6 -7 p.m. EDT. 
This event for the Fielding community explores critical moments in LGBTQIA+ history that have led us to where we are today with a particular focus on the history and meaning of 2 Spirit identities. In addition, we will discuss not only the challenges that 2SLGBTQIA+ communities face but also the opportunities for healing, change, and progressive work in ensuring that the human rights of 2SLGBTQIA+ individuals and communities are respected within organizations, institutions, and more important, on the interpersonal level. Speakers include Tavi Hawn, LCSW-C, and Dr. Qwo-Li Driskill. 
About the Speakers
Tavi Hawn, LCSW-C
Tavi Hawn, Tsalagi, multi-racial, is a Two Spirit, Indigiqueer, nonbinary healer who works with Indian Country Trans ECHO, Native American Lifelines, and Reclaim and Rise Therapy. Tavi has been serving in the mental health and healing justice fields for over 15 years. They are author of The Gender Identity Guide for Parents and Cultural Awareness in Therapy with Two Spirit, Trans, and Gender NonConforming Adults. Tavi is parent of a two year old, loves to dance, walk in the woods, eat, hug their elders, and play their hand drum and drum kit.
Qwo

-Li Driskill, Ph.D.
Dr. Qwo-Li Driskill is a multiracial Indigenous Two-Spirit/Trans/Queer poet, performer, activist, and scholar. They're an Associate Professor in Queer Studies at Oregon State University. 
Share This Event!
Join Over
7,500 Fielding Alumni
Located Around The World!
Change the world. Start with yours.™
*All Fields are required. By submitting this form, you agree to be contacted regarding your request and are confirming you agree to our Terms of Use and Privacy Policy.