BY Sheila Turner, MSCJ, CDCA
Clinical psychology, Student, Fielding Graduate University
As the nation argues against the teaching of Critical Race Theory, it is only appropriate that we discuss Juneteenth. Individuals mark this day as "Freedom Day" because an estimated 25,000 enslaved black people were told they were finally free (Hine et al., 2008). However, they had been free two years before that, but the reluctance of slave owners to relinquish their enslaved people resulted in suppressing this information.
I reference Critical Race Theory when speaking of Juneteenth because it is a continuance of ignoring the facts and history of this country. This country cannot move forward without acknowledging the painful parts of its history. Juneteenth does not exist merely due to a few bad people owning other humans (an argument I hear often). Juneteenth exists because it marked the conclusion of an estimated 246 years of chattel slavery.
As I thought about June 19, 1865, I thought of the following years of unkept promises. The promise of Forty Acres and a Mule for self-sufficiency that resulting in sharecropping, leaving many freed Black people in poverty, and beholding to their oppressors. The continued violence in the form of lynching, rape, and attacks. Enslavement through false imprisonment and discrimination (Jim Crow and 13th Amendment). I also think about a country that refuses to acknowledge its complicity in the struggles of Black people. However, I think about the desire of people on foreign soil, without a land, without culture and customs, language, or history to OVERCOME.
That is what motivates me! Despite experiences—past and present, I think of my ancestors who aspired to greatness. A group of people that taught themselves to read and became educated. People that did not take "no" for an answer, despite the cost. The right to vote, which is currently under attack. The destruction of ALL the Black Wall Streets out of hate. The creation of Historically Black Colleges and Universities, the inventors, the politicians, and educators. I think of my ancestors that built families, legacies, and wealth—in a country that was and continues to be angry at our accomplishments. Today I stand on the shoulders of my ancestors, forging ahead on a path of success laid before me. I will share their history and tell their stories so that no one will ever forget because that is what Juneteenth means to me.
#criticalracetheory #juneteenth #blackstudentassociation
Reference
Hine, D. C., Hine, W. C., & Harrold, S. (2008). The Civil War, Emancipation, and Black Reconstruction: The Second American Revolution. In The African-American Odyssey (Vol. 1, pp. 264–346).  Pearson Prentice Hall.
About the Author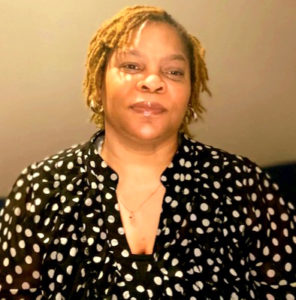 Sheila Turner is a first-generation, second-year Clinical Psychology doctoral student at Fielding. She holds a master's degree in criminal justice with a Forensic Psychology specialty and recently completed her Chemical Dependency Counselor Assistant certification. After working for over 20 years in both the private and public sectors and raising her family, Sheila returned to college to pursue her dream of being a psychologist. Since being at Fielding, she has presented various topics related to the impact of trauma and adolescents, juvenile offenders and alternatives to incarceration, and the relationship between victimization and female adolescent offenders. She is interested in implementing mental health treatment strategies to prevent and reduce adolescent incarceration.
Sheila is a member of the Black Student Association, American Psychology Association of Graduate Students, and the Ohio Psychological Association of Graduate Students. She also serves as the Student Caucus Campus Representative for the Association for Psychological Science Student.
Join Over
7,500 Fielding Alumni
Located Around The World!
Change the world. Start with yours.™