Academic Technologies
Supporting Distributed Learning & Global Engagement
Conversations Start Here
At Fielding, your graduate education experience is shaped by the conversations you have with your peers, faculty, and staff. With our distributed learning model, we blend the best of in-person engagement and academic technologies to provide the resources, services, and support needed to facilitate interactive learning environments.
Software & Tools
Our academic technology resources and services enable you to work locally, while connecting you to a global community of Fielding scholars. At Fielding, these resources are strategically combined to best assist the distributed scholar-practitioner. The Information Technology and Academic Technology departments provide the following tools to support teaching, research, and collaboration: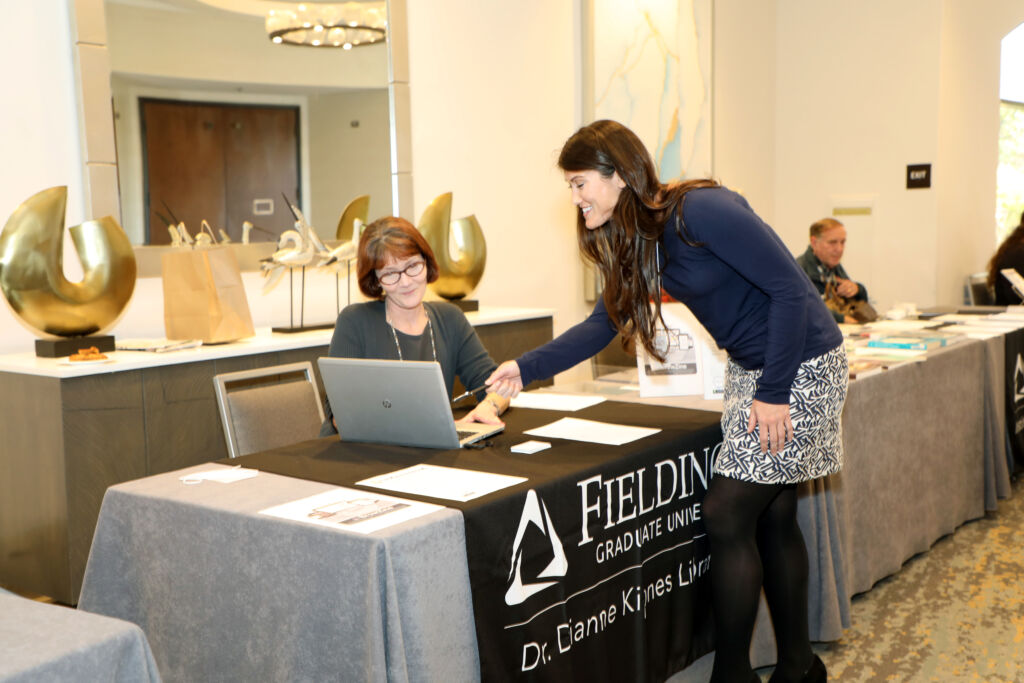 Library Services
Our reference librarians help connect you with the databases and journals you need to research, learn, and teach while you're actively involved with Fielding – and beyond. With over 100,000 e-books, 42,000 scholarly journals (full text), over 80 databases, thousands of online dissertations and a collection of streaming clinical interviews, you'll have the right tools for the information you need.
Fielding's administrative offices are located in two lot-adjacent office buildings in beautiful Santa Barbara, California. To enrich your educational experience, many of Fielding's programs hold face-to-face events throughout the year in different regional locations. Our Academic Conferencing & Events Department contracts with hotels and other educational spaces such as retreat centers to provide suitable spaces for your learning and engagement with faculty.

Join Over
7,500 Fielding Alumni
Located Around The World!
Change the world. Start with yours.™
*All Fields are required. By submitting this form, you agree to be contacted regarding your request and are confirming you agree to our Terms of Use and Privacy Policy.