Coaching in Context: The Coherent Coach
This Session is Eligible for 1.0 Coach Continuing Education Units (.5 CC & .5 RD)
SPEAKERS: Dr. Kathy Norwood Ed.D., PCC, and Dr. Mary Ann Burke, Ph.D., Ed.D., MFT
DATE: November 16, 2022
TIME: 11 a.m. PST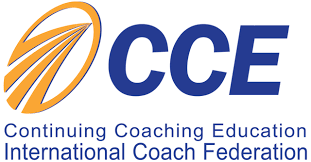 Fielding Ed. D graduates (2013) Dr. Kathy Norwood and Dr. Mary Ann Burke are excited to announce their upcoming webinar:
The Coherent Coach: What Are We Feeding the Field?
The pandemic has left educators exhausted and ready to quit. Drs. Norwood and Burke discuss their latest research on how heart coherent coaches could offer hope to clients in need of a regenerative, resilient, and nourishing ecosystem. Join us to learn about the power of heart coherent coaching and how it may represent another evolutionary step in the application of evidence-based approaches to coaching.
Please note: This is an opportunity to experience Fielding's professional coaching community. If you have program-specific questions, please attend one of our EBC Info Sessions. For a full listing of info session offerings for all programs, please visit our event calendar. 
Speaker: Dr. Kathy Norwood, Ed.D., PCC
Dr. Norwood is a Pre-K-12 national educational consultant, coach, author, and co-founder of Coaches Evolve. Working in the field of Education for 38 years, she teaches in the Evidence-Based Coaching Program for Fielding Graduate University. The HeartMath® Institute has licensed Dr. Norwood as a HeartMath® Certified Trainer. Kathy has the gift of inspiring passion and deep commitment to the power of transformational coaching. Her joy and compassion ignite hope and new purpose in the hearts and souls of educators as she invites them to refresh, revitalize, and reimagine their calling.
Speaker: Dr. Mary Ann Burke, Ph.D., Ed.D., MFT
As a licensed Marriage and Family Therapist, Dr. Burke has worked with individuals and families struggling with addictions to drugs and alcohol, and child abuse. She taught credentialing classes for foster care parents and classes for aspiring substance abuse counselors. Most recently, she counseled returning combat veterans and their families at the Boston Vet Center. Dr. Burke counsels from the heart, specializing in helping clients look at deeply embedded subconscious beliefs and values that keep them from realizing their true magnificence. She is an author and co-founder of Coaches Evolve.
About Fielding Graduate University
Fielding Graduate University is committed to ensuring all coach training textbooks and reading material are relevant for the context in which we coach today. Beena Sharma has contributed two chapters to the edited book, Professional Coaching: Principles and Practice released in 2019. The Evidence Based Coaching program includes this book in its required reading material and we are grateful for the scholars and coach practitioners who continue to make contributions to the field of coaching.
Learn more about the Evidence Based Coaching program at Fielding.
Join Over
7,500 Fielding Alumni
Located Around The World!
Change the world. Start with yours.™