Fielding Staff Council
Committee
Officers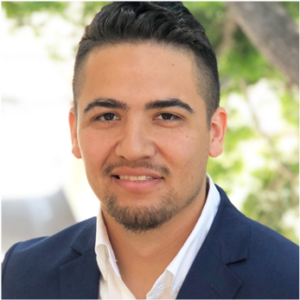 Anthony Lopez | Chair
Institutional Research Assistant since 2019. I have a strong interest in promoting and creating a collaborative environment for staff. I see this as a great professional development opportunity and am excited to see what can be accomplished.
Marine Dumas | Vice-Chair & Ex Officio
Senior Institutional Research Analyst, working at Fielding since 2001. I enjoy serving on the Staff Council because it allows me to be creative in different ways and work with colleagues from other departments. It also represents a tremendous professional development opportunity.
Ignacio Vargas | Communications Officer
Admissions Advisor for Non-Clinical psychology programs since 2020. Chicano, queer, and photographer. I am excited to become involved with the university staff on a deeper level and collaborate on engaging with our staff in weekly chats, recognizing achievements, and creating opportunities to further our DEI practices.
Members
Amanda Greene
Assistant Director, Financial Aid & Scholarships. I joined Staff Council to support staff from other departments and work with colleagues to support a positive work environment as well as create and grow professional development opportunities. Through collaboration, open communication, and transparency, we can strengthen and Fielding's community and help everyone achieve their goals.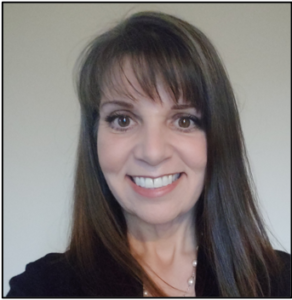 Jane Schuster
Marketing and Recruitment Coordinator, Recruitment & Admissions. Whether it's light-hearted trivia contests or heart-felt discussions about diversity, equity, and inclusion, our weekly coffee chats are amazing opportunities to strengthen our community.
Olga Strukov
Accounting Specialist. I work with the financial data and reports. I joined the Staff Council to make a positive impact and serve the interest of the Fielding Staff as they support the university's goal of providing quality education.
Danielle G. Welch, MA
Records Specialist II – Curriculum Coordinator, Office of the Registrar since 2017, with an introductory stint in IR. Staff Council is a little known, highly dynamic, volunteer opportunity, where staff can collaborate to enrich the work life of fellow Fielding colleagues, in an amazing variety of ways.
Melissa E. Wynn
Director of STEM Continuing Education & Special Projects, Sponsored Programs (Washington, DC Office). Since 2016, I have served as an administrator for several NSF-funded grants & special projects. My specialized expertise is in managing the entire research enterprise.
Please share any suggestion, comment or ask any question.
Join Over
7,500 Fielding Alumni
Located Around The World!
Change the world. Start with yours.™
*All Fields are required. By submitting this form, you agree to be contacted regarding your request and are confirming you agree to our Terms of Use and Privacy Policy.