Join Us for the Virtual Meet the Author Event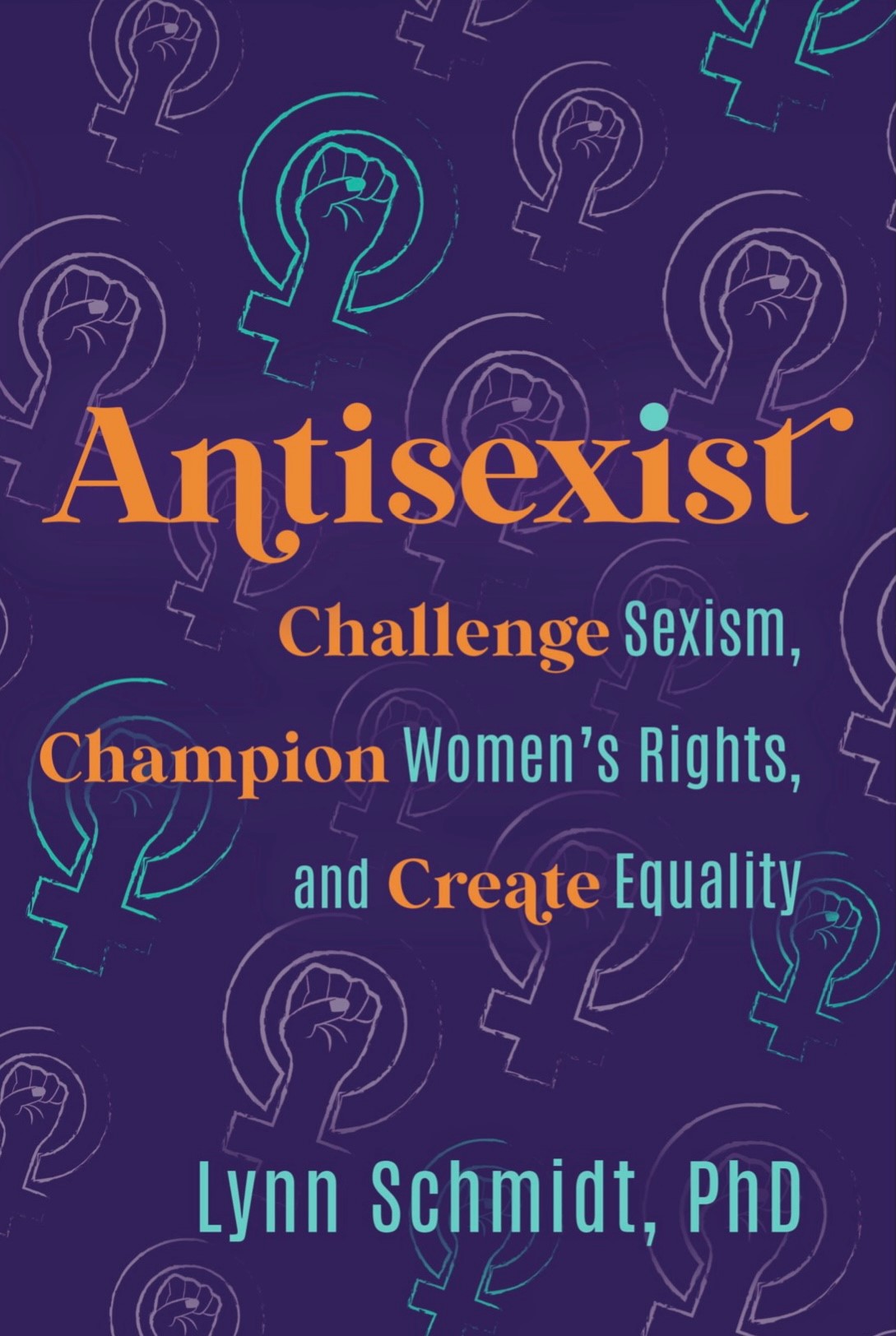 To raise the issue of sexism, Fielding alum Lynn Schmidt, Ph.D. (HOD'09 and EBC'12), wrote Antisexist: Challenge Sexism, Champion Women's Rights, and Create Equality to explore what sexism is, how it impacts women, one's role in perpetuating sexism, and how to stop it. With that in mind, the book was published on International Women's Day, March 8, 2022, an event campaign to #BreakTheBias this year.
Everyone has sexist biases, implicit or explicit. A United Nations study reported that nine out of ten men and women have at least one deeply ingrained bias towards women. Sexism leads to four outcomes: microaggressions, discrimination, harassment, and violence. Antisexist provides compelling examples of sexist behaviors and practical action steps that enable you to understand and manage sexism, as well as powerful stories from a diverse group of men and women from around the world.
The intersectionality of sexism with other biases, including racism, ageism, and ableism, is explored. The book provides a roadmap for being Antisexist by challenging sexism, championing women's rights, and creating equality. Choosing to stop sexism towards women and girls creates a safer and more equitable world.
Join Director of Alumni Relations Hilary Lyn as she interviews Dr. Schmidt about her mission, research, and motivation for her new book. Dr. Schmidt will share how her experiences at Fielding researching and writing her dissertation have contributed to her ability to write her last three books, Shift Into Thrive, Thriving from A to Z, and Antisexist.
Dr. Schmidt is an expert in leadership development and an executive coach who focuses on women's issues. She is a frequent keynote speaker at conferences worldwide. Dr. Schmidt is the award-winning author of six books. Her fourth book, Shift Into Thrive, received six literary awards and was listed as one of the top 60 business books written by women in Inc.com. Her fifth book, Thriving from A to Zwon awards as the best book for personal development. Her sixth book, Antisexist, is now available for preorder. Connect with Lynn on LinkedIn, Instagram, Twitter, or her author page on Facebook.
Join us and hear directly from Dr. Schmidt on March 22 at 4 pm Pacific.
Join Over
7,500 Fielding Alumni
Located Around The World!
Change the world. Start with yours.™