Greetings! Thank you for considering a gift to Fielding.
My name is Elena Nicklasson, and I serve as Fielding's Director of Development. It is my pleasure to welcome you to the donor community and support you and your family giving decision-making and experience. Your contributions reflect your love for Fielding and your willingness to invest in its students and the mission of the university. Our students are researching areas in environmental sustainability, social justice, and policy reform, to name just a few.
Do you want social change and to make a difference? Please donate. Use this page to find the cause you wish to support at Fielding. Choose the giving option that works best for you: online donation, monthly giving program, by check, via bank transfer, stock, or a planned gift.
The Office of Development team is here to help you identify the gift that works best for you. Please reach out with any questions or feedback you might have via giving@fielding.edu or 805.898.2926.
Every gift counts. We appreciate you!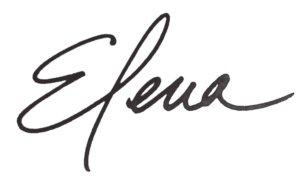 Advancement Scholarship is a needs-based student award established by the Board of Trustees.
Annual Fund supports student and faculty research as well as university operations.
Alumni Association Fund supports services to our alumni and networking and learning opportunities for everyone at the university.
Dr. Dianne Kipnes Library Fund supports the annual operations of our virtual library.
Chair of the Board Scholarship is the annual scholarship, supporting degree students who are current members of their program's student governance team.
Ethnic Minority Dissertation Scholarship: an annual award for doctoral students who have completed a dissertation draft on a topic related to historically underrepresented groups.
Frederic M. Hudson Endowed Scholarship: a scholarship in honor of Dr. Hudson's vision for Fielding, and in support of a doctoral student conducting research in the area of coaching.
Institute for Social Innovation: a university institute, supporting faculty, students, and alumni research, training, and organizational consulting opportunities.
LaNelle & Dennis Ford Endowed Scholarship: a scholarship supporting a professional woman from Texas who is pursuing a doctoral degree from Fielding.
Libby Douvan Alumni Award: an award that supports alumni research on an annual basis.
Margaret Rudolf Endowed International Scholarship: a scholarship for new and/or continuing international students.
Marie Fielder Center for Democracy, Leadership & Education: a research center with a mission to encourage research that addresses today's educational and social problems.
Michael and Jinny Goldstein Endowed Board Scholarship for Dissertation Research Advancing Social Justice: supports dissertation research advancing social justice.
Nancy Wermuth Frankie Memorial Alumni Award supports recent graduates and their research in the area of health and health education.
President Katrina S. Rogers Faculty Research Fund funds annual faculty research grants.
President Discretionary Fund provides funds for projects and innovative opportunities at the university.
Provost Discretionary Fund provides funds for academic work at the university.
Price-Mitchell Endowed Fund supports students and faculty that are engaged in research on a topic that furthers our understanding of K-12 positive youth development and/or K-12 positive education.
The McClintock-Wilburn Family Fund in Leadership supports dissertation research in the area of socially just leadership.
Wagenheim Endowed Scholarship for International Students a scholarship for new and/or continuing international students.
Join Over
7,500 Fielding Alumni
Located Around The World!
Change the world. Start with yours.™
*All Fields are required. By submitting this form, you agree to be contacted regarding your request and are confirming you agree to our Terms of Use and Privacy Policy.