By Terry H. Hildebrandt, PhD, MCC, MCEC, Fielding Graduate University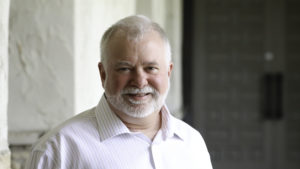 February 3, 2019
Skillful coaching can be broken down into the four key pillars of Evidence Based Coaching (EBC). These include: the coach's use of self, knowledge of the client, theories and models, and skills of the coach. I will briefly address each of these.
Coach's Use of Self:
I believe that all skillful coaching starts with the coach's self-awareness. I have heard it said many times, "who you are is how you coach." What is meant by this is a deep understanding of one's own personal identity, strengths, values, character, ethics, weaknesses, biases, and interests. One powerful way to do this is through personal reflection and feedback. This is why Fielding's EBC Program includes so much reflection and feedback throughout the program. Another powerful technique is to use personality and other assessments to gain greater awareness of your own style, interests, needs, and stress reactions. Over time, as you develop your professional identity as a coach, you will also get clarity on the type of clients you want to serve. Additionally, you will gain a better understanding of your personal interests in certain types of coaching, whether that be life coaching, executive coaching, business coaching, academic coaching, wellness coaching, or others. Use of self also includes being clear about what are your own issues versus the issues of your clients. This includes monitoring one's own personal reactions to what a client says or is trying to do. Knowing our own triggers and hot buttons helps us separate our own developmental work from our client's work.
Knowledge of the Client:
Coaching is inherently client-centered. What we mean by this is that the coach's agenda is always in service of the client's agenda. This is why developing a coaching agreement at the beginning of a coaching session is so critical. The coach needs to empower the client to determine the topic and the desired outcomes of coaching. Early on in my own coaching engagements, I like to do personality assessments and strengths assessments such as the Birkman, Hogan, or MBTI, which help me understand quickly the style and needs of the client. Most executive and leadership coaching contracts also include conducting stakeholder interviews and/or an online 360 survey (such as Korn Ferry 360 or The Leadership Circle Profile 360) to quickly understand the strengths, areas for growth, and blind spots of clients. Having a deeper awareness of who the client is, their preferences, needs, and issues can jumpstart the coaching relationship and create results more quickly. If you are curious about any of these tools, you can see them listed on my website at www.terryhildebrandt.com. If you don't yet have certification in an instrument, you can always create your own questionnaire or have a dialogue directly with the client to have them list their strengths and areas of growth. Stakeholder interviews can also be useful to gather information on behalf of the client.
Application of Theories, Models, and Tools
What distinguishes Evidence Based Coaching from other types of coaching is the coach's knowledge of theories, models, and associated tools that underpin what we do as coaches. One of the reasons we include so many different theories and approaches at Fielding is that we want our EBC graduates to create a large toolbox to draw from for specific situations that may arise in coaching engagements. My own toolbox consists of a large electronic file folder of materials including short articles, blog posts, and reference materials such as books or worksheets that I have collected over 30 years as a leader and coach. Depending on the type of coaching you decide to pursue, you will also create your own personal toolbox starting with the materials that you learn during the EBC program. As you become more and more familiar with these tools and models you will be able to quickly pull them out real time during a coaching conversation to provide insight for yourself and the client on what issues they may be dealing with. Articles, books, videos, handouts, and other materials can also serve as powerful homework that you can give to clients for further self-reflection. Just as a quick example, I recently had a client who wanted to explore more deeply his motivations and passions. To do this, I had him purchase the book, The Passion Test by Janet Attwood and Chris Attwood and complete the exercises listed in the book as a homework assignment. He emailed to me his top 10 and top five passions, along with a journal exercise of what success would look like if he achieved these passions. We also supplemented this with his Birkman report and the Integrative Enneagram (iEQ9) report to help him better understand his motivations and interests. This helped him get more deeply in touch with his own process of exploring where he wants to go in his next phase of life. I also had him read information about adult development theory since I strongly suspected that he was moving from Kegan Level 3 to Level 4 (see Sprit of Leadership white paper). This helped him better understand the journey that he is on.
Over time, as you begin to integrate theory and models into your coaching practice you will develop your own favorite tools that you will use again and again with clients. You might even find yourself developing your own methods which you can write about in blogs; see examples of blogs that I have written. Fielding also publishes an EBC Blog. I have many of my magazine and journal articles posted on my bio page for Fielding if you want to see other examples. As most of you know, I am a graduate of the EBC program and Fielding's PhD program which prepared me to do this work now as Director. I hope you will consider being a contributor to the EBC blog over time, since I am always looking for students, alumni, and guests who are willing to write for Fielding's blog.
Coaching Skills of Coach:
The final pillar of skillful coaching consists of the coaching skills of the coach. Fundamentally, these are the 11 core competencies that International Coach Federation (ICF) has defined. A great deal of time in the EBC program, especially in the face-to-face ODL-654 and ODL-655 training, is dedicated to practicing the ICF core competencies. The core competencies serve as a foundation of your coaching practice that you will build on over time with additional skills. I like to use the metaphor of a house when I think about the ICF core competencies. When you are building a house, you of course start with a foundation, which mostly often includes a concrete slab that is anchored into the ground. However, the slab is only the beginning of a house. On top of this foundation you will build many rooms and possibly multiple levels for your clients to visit. Each of these rooms are different specialties or target markets that you choose to pursue as a professional coach. You will pursue additional training certifications to develop expertise to work with these different target markets. I personally am certified in over 30 different tools and methods that I use in different times with different clients. The ones I use the most include Appreciative Inquiry, the Birkman Method, Conversational Intelligence, Social and Emotional intelligence, and certification and in 360 instruments. You will choose for yourself based on your client's needs and your personal interests specific coaching skills that will help you the most.
Summary
The four pillars of Evidence Based Coaching: the coach's use of self, knowledge of the client, theories and models, and skills of the coach, are all important for skillful coaching. Developing in these areas is a lifelong journey. Over time you will determine your favorite theories and methods that will align with your interests and your clients' needs. We encourage you to stay active in Fielding's Coaching Community of Practice, where you can learn from others and share your own knowledge as you continue to develop your professional practice as an Evidence Based Coach.
For more on Fielding's EBC Coach Training Program, see http://coach.fielding.edu
#coach #ebc #fielding #coachtraining #coaching #evidencebasedcoaching
Join Over
7,500 Fielding Alumni
Located Around The World!
Change the world. Start with yours.™