Fielding EdD doctoral student and STEM Educator, Craig Young, was nominated recently for the Presidential Awards for Excellence in Mathematics and Science Teaching (PAEMST).
Craig Young is Diné (Navajo) from the Great Navajo Nation and a U.S. Marine veteran. He is Honágháahnii, born for Kinłichíi'nii. His maternal grandfather is Tł'ááshchí'í, and his paternal grandfather is Nát'oh Dine'é Táchii'nii. As a recognized outstanding STEM educator, Mr. Young was nominated recently for the Presidential Awards for Excellence in Mathematics and Science Teaching (PAEMST), the nation's highest honor for STEM and computer science teachers. He is an Ethnomathematician and STEM educator at Tuba City Boarding School where he teaches mathematics and science, as well as a number of other community outreach projects that empower indigenous youth. He teaches his Diné students mathematics through their rich Navajo Culture.
"This is a great and well-deserved honor for all the hard work Craig has done through the years. He is a wonderful role model for our children. We, at Fielding Graduate, are very proud of Craig." — Manley A. Begay, Jr., EdD, Professor, Applied Indigenous Studies Department, Northern Arizona University, and Fielding Graduate University Public Trustee
Young is also a current doctoral student in the EdD Leadership for Change program at Fielding Graduate University. His dissertation research is called, Math Learning Experience and Traditional Navajo Culture: Using Math Circles and Navajo Culture to Improve 6th Grade Students' Attitudes Toward Learning Math and Improve Attitudes Toward the Value of Traditional Cultural Wisdom. Currently, he is the Regional Coordinator for the Alliance of Indigenous Math Circles (AIMC), covering the Western Navajo Nation, roughly half the size of the state of West Virginia. He has been involved with the Navajo Math Circles Project as a college student and later as a professional educator for a number of years. Young runs his own math circle program called Arrowhead Math Circle.
Young felt the need to start such a program because he felt, "our Navajo and Hopi youth needed a program that empowers them in a traditional holistic approach that complimented their way of life and way of thinking." All indigenous communities have a history of complex mathematics and sciences through their cultures, and the Math Circles help indigenous youth in many profound ways. "Our students rediscover themselves and are confident after going through learning math through their Navajo Culture," Young said.
I chose Fielding Graduate University because they are a global leader in education and they gave me the knowledge, skills, confidence, and experience to help me give back to the Navajo Nation and Indigenous communities across the continent. I have devoted my life to helping underserved students and making their education and future positively meaningful and enjoyable.
Craig Young is a contributing author of, The Future of Navajo Education, published by Fielding University Press.
The Future of Navajo Education
New Publication from Fielding University Press
As our schools struggle to return to normal operations in the wake of the pandemic, one issue is often forgotten: the challenges facing educational institutions at Native Nations. These Nations face unique obstacles, including limited access to the Internet, let alone broadband; scarcity of electricity or running water; and the need to preserve and foster their unique language and cultural values. These challenges have inspired a new book, The Future of Navajo Education, which offers a number of case studies illustrating efforts by the Navajo Nation to boost the career prospects of their students.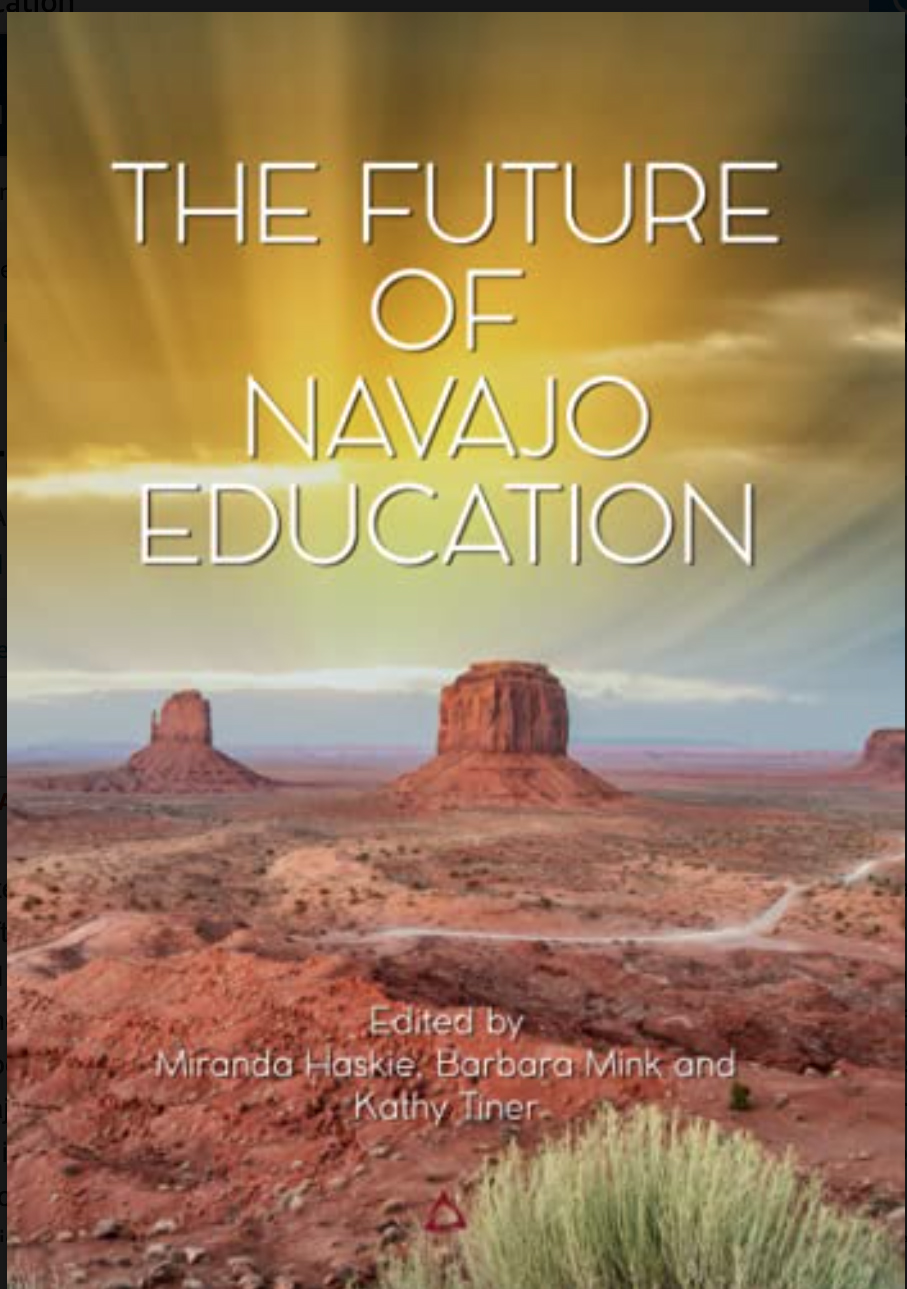 Join Over
7,500 Fielding Alumni
Located Around The World!
Change the world. Start with yours.™