Marie Fielder Medal for Social Transformation recipient, Dr. Orlando Taylor speaks at the 2020 Delores Huerta award ceremony. (photo: pre-COVID-19)
Dr. Orlando L. Taylor honored for lifetime achievement
One of the Fielder Center's signature initiatives is an annual award of the Marie Fielder Medal for Social Transformation, which recognizes an individual for a lifetime of achievements devoted to efforts that support equal educational access and success. 
2022 medalist Dr. Orlando L. Taylor
Fielding Graduate University and the Marie Fielder Center were honored to make the sixth Award of the Marie Fielder Medal to Dr. Orlando L. Taylor in November 2022 at a virtual ceremony. Watch the replay of the ceremony livestream here. 
Currently, Dr. Taylor serves as the Distinguished Senior Advisor to Fielding's President, and Principal Investigator and Executive Director of the National Science Foundation-funded Center for the Advancement of STEM Leadership (CASL). Previous roles include previous positions as president, provost, and faculty member at other universities. He is also the Founding Director of the Marie Fielder Center for Democracy, Leadership, and Education.
Based in Washington, D.C., Dr. Taylor has been a national leader in graduate education, including on issues related to diversity, equity, and inclusion, for more than 40 years. He works tirelessly to continue to prepare the next generation of college and university researchers, faculty members, and leaders across the nation.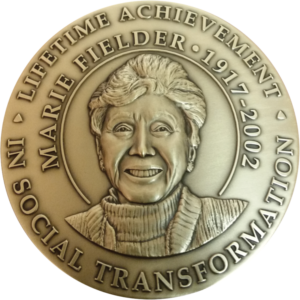 Past recipients of the Marie Fielder Medal for Social Transformation include Dr. Walter Bumphus, President of the American Association for Community Colleges; Dr. Gary Orfield, Co-Director of the Civil Rights Project at UCLA; Dr. Patricia Gurin, Nancy Cantor, Distinguished University Professor Emerita of Psychology and Women's Studies at the University of Michigan; American labor leader Dolores Huerta; and Professor Angela Davis, social justice activist, writer and scholar.
Dr. Marie Fielder was one of the most influential women in the history of California education.
Dr. Marie Fielder was one of the most influential women in the history of California education. Through her vision and commitment to justice throughout her lifetime and 60-year career, Dr. Fielder inspired many and left an indelible mark on the entire nation.
She was the first African American woman with a doctorate to teach in the San Francisco Bay Area and one of the first researchers who documented cultural bias in IQ tests. She helped the Berkeley public schools become the first in the nation to desegregate through two-way busing—one of her proudest accomplishments. She was also a member of the Founding Board of Trustees at Fielding.
In the 1960s and 1970s, Dr. Fielder contributed to the work of such civil rights leaders as Martin Luther King Jr. and Whitney Young. She also advised numerous government and civil-rights organizations.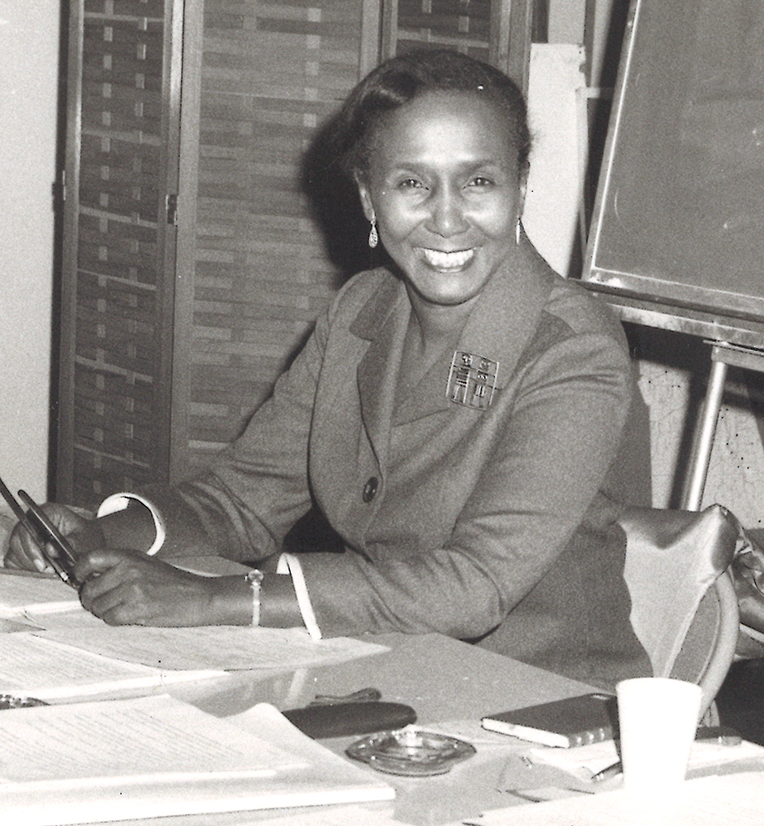 Join Over
7,500 Fielding Alumni
Located Around The World!
Change the world. Start with yours.™
*All Fields are required. By submitting this form, you agree to be contacted regarding your request and are confirming you agree to our Terms of Use and Privacy Policy.