Leadership Starts with You
A Leader's Quest for Leadership Excellence
Now available in both printed and e-book format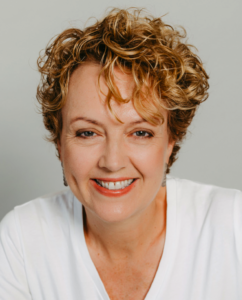 Today, leaders are trained, coached, mentored, and evaluated in 360° surveys. They learn about feedback rules, the theory of employee motivation, and how to set goals. Does this make them excellent leaders? Usually not, because key messages that reach the head but not the heart have little sustainable impact. Leadership is about the whole person, and people love good stories. In response, this book encapsulates the theory of leadership excellence in a compelling story about a fictional character named Kathleen Battlefield. Kathleen is in line to take over the family-owned business, but her father pulls the rug out from under her just before she is handed the reins. She embarks on a journey that spans the globe to discover the secret of leadership excellence, which kindles a process of self-exploration.
This fascinating business novel was written for leaders and managers, but it is not limited to those looking to polish, rethink, or cultivate their leadership skills. It is for all those who truly aspire to make a difference in their organizations and in each person they lead. The book was originally published in German and became a bestseller.
Whitney Breer is a top organizational consultant, keynote speaker, trainer, and coach with over 25 years of global experience. She specializes in leadership development, change management, resiliency, and non-violent communication. Her website is https://whitneybreer.com.
Praise for "Leadership Starts with You":
"With cutting-edge positive psychology research and brilliant examples, Whitney Breer offers optimal strategies to help businesses flourish." – Dr. Dan Tomasulo, Core Faculty, the Spirituality Mind Body MA Program at Columbia University.

"In Leadership Starts with You, Whitney Breer offers a treasure chest full of insightful leadership lessons. Written as a business novel, Whitney entrances the reader in the journey of a neophyte leader taught by wise mentors from around the world. If you are an executive coach or teacher this book is chock full of great ways to work with your clients and students. For leaders this is a must read that provides reflective examples that will aid your own leadership journey." –Michael Manning, Ph.D., Professor, Center for Values-Driven Leadership, Benedictine University and Fielding Graduate University.

"With its empowering message, this book encourages leaders to embark on their own marathons toward achieving excellence in leadership." –Supriya Salian, Managing Director of Plansee India.

"Leadership Starts With You is packed full of leadership lessons and tools that Whitney has nicely weaved into Kathleen's journey of discovering herself as a leader. The personal reflections at the end of each chapter are a great tool to ensure the lessons can be applied." –Gary P. Kooper, CEO, OMV Technologies and Founder of Kooper Leadership Academy.

"Defining leadership through the prism (read the book!) of a novel is not only unique but makes for a very interesting read." –Phil McIntyre, Managing Director, Performance Solutions by Milliken.
Publisher ‏ : ‎ Fielding University Press (March 21, 2023)
Publication date ‏ : ‎ June 2, 2023
Language ‏ : ‎ English
Paperback ‏ : ‎ 335 pages
ISBN-10 ‏ : ‎ 1737943972
ISBN-13 ‏ : ‎ 978-1737943976
Item Weight ‏ : ‎ 1.27 pounds
Dimensions ‏ : ‎ 6 x 0.76 x 9 inches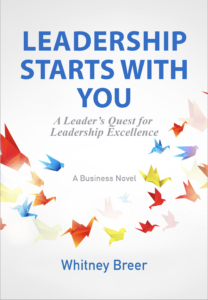 BUY ON AMAZON