Fielding students exhibited their research posters during Summer Session in Chicago recently — and a winner and honorable mention recipients have been announced.
Congratulations to:
Winner Iya M. Ritchie, Clinical Psychology
Research Topic: "Lifestyle Choices and Social Resources Are Mediating Effects on the Physical and Mental Health of Immigrants"
Honorable Mention:
1.) Sonia Rodrigues-Marto and Emily Sinclair, Clinical Psychology
Research Topic: "Does English Fluency Impact Parental Involvement with their Child's Homework?"
2.) Ashley Roth (Co-Authors: Keisha Cameron & Jacob Hanks), Clinical Psychology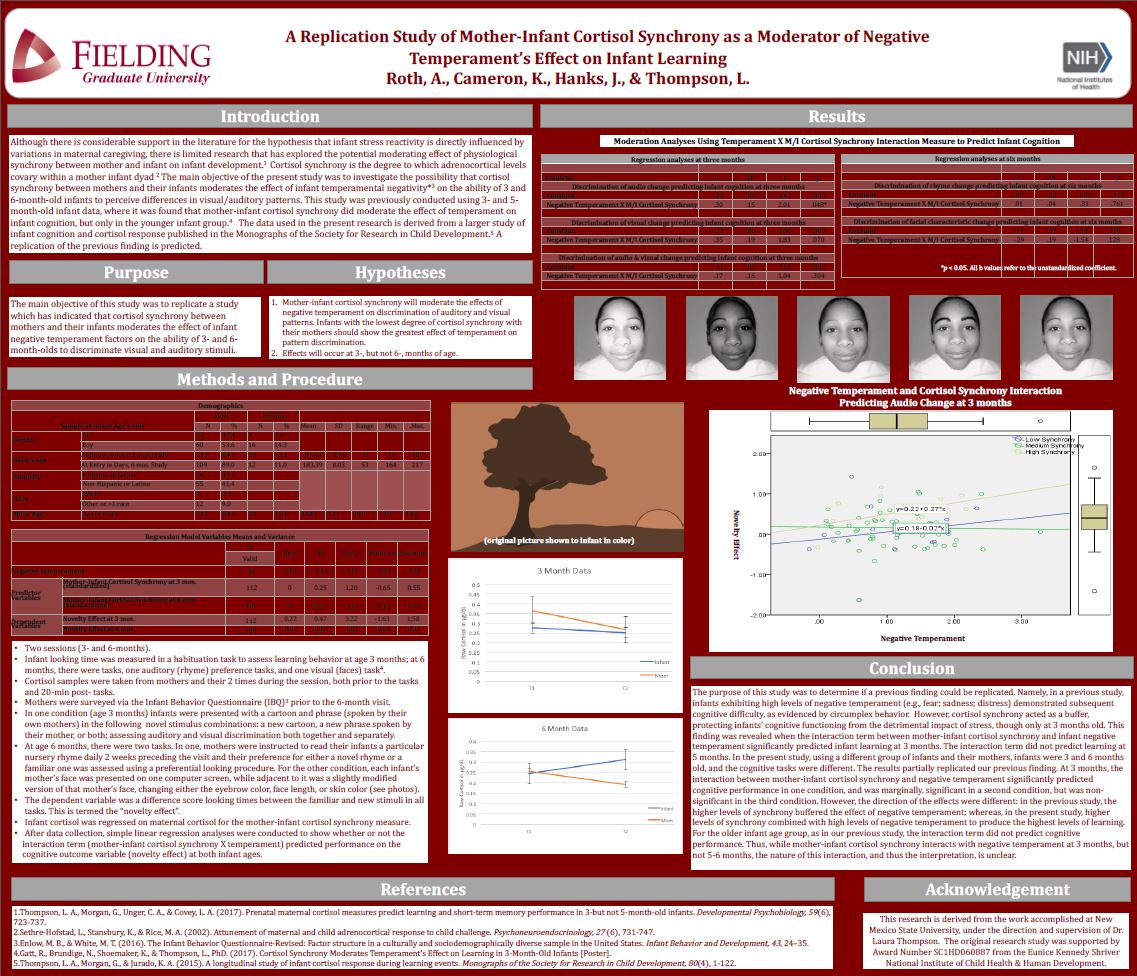 Research Topic: "A Replication Study of Mother-Infant Cortisol Synchrony as a Moderator of Negative Temperament's Effect on Infant Learning"
3.) Theresa Southam, Human & Organizational Development
Research Topic: "Gerotranscendent Generativity: How Older Adults Maintain a Focus on 'Being' for Others"
"I want to acknowledge, Ms. Kristine Haugh, the Assistant to the Provost, who organized the poster session from the beginning to the end," said Dr. Dang, Dean for Student Development. "Enjoy viewing and learning from wealth of research being done by Fielding students and thank you again to our research poster participants. You were outstanding!"The poster boards were donated to Orchard Place Elementary School in Rosemont, Ill., on behalf of Fielding and are now enjoying their second purpose of entertaining and educating children.
All posters (PDF) and research abstracts are available for viewing on MyFielding.
Join Over
7,500 Fielding Alumni
Located Around The World!
Change the world. Start with yours.™