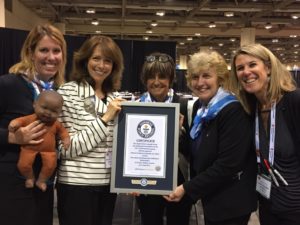 When School of Psychology faculty member Tiffany Field, PhD (center, in photo at right), taught nearly 400 midwives how to massage babies during last month's International Confederation of Midwives Congress in Toronto, the group wasn't just picking up a new skill. It was simultaneously earning the Guinness World Record for the World's Largest Infant Massage Lesson.
Dr. Field presented her research on the importance and value of touch to infants at the event, organized by Johnson & Johnson.
When the win was announced, the midwives launched into a celebratory conga line. Watch them cheer and dance to Justin Timberlake's "Can't Stop the Feeling."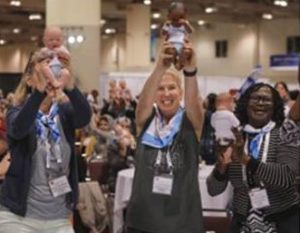 But don't worry; those aren't real babies they're dancing with! They're dummies.
Join Over
7,500 Fielding Alumni
Located Around The World!
Change the world. Start with yours.™