A New Approach to Coping with
Dying & Bereavement
Everybody knows Kubler-Ross' Five Stages of Grief – but research and personal accounts have shown that model doesn't capture the profound and often unpredictable experience of grief.
Is there another way to approach the journey of death and bereavement that better reflects emotional realities?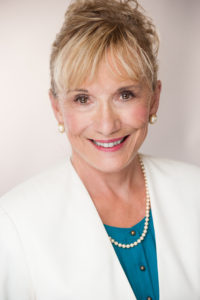 In her new book Living Well, Dying Well, developmental psychologist and Fielding Graduate University faculty emerita Judy Stevens-Long, PhD, presents a new model based on personality style, illuminating the major emotional paths through grief and how each path offers both developmental challenges and gifts.
In a presentation co-sponsored by Hospice of Santa Barbara, Dr. Stevens-Long will explain the four styles of bereavement from 4 to 6 pm Friday, January 11, in the San Rafael room of the Hilton Santa Barbara Beachfront Resort.
And at a moment when death and grieving are more a part of the cultural conversation than ever before – as evidenced by the popularity of acclaimed 2018 Facebook series "Sorry for Your Loss" – Dr. Stevens-Long will also walk the audience through practical exercises in starting a conversation with loved ones about our preferences as we age, and even share fascinating new trends in caring for the body, from green cremation to burial at sea.
Join Over
7,500 Fielding Alumni
Located Around The World!
Change the world. Start with yours.™