Enid Osborn, administrative assistant to the deans at Fielding, was named Santa Barbara's Poet Laureate during a City Council ceremony on April 11.
Though her colleagues may not know it, Ms. Osborn has been active in the local literary community for nearly 30 years, and her work has been widely published in books, journals, and anthologies.
You can read some of her poems below.
"Enid writes wonderfully vivid, emotional poems that evoke a unique sense of place," said Elizabeth Owen, a member of the city's Arts Advisory committee, which voted unanimously on Ms. Osborn's appointment. "Her poems are accessible and inclusive, appealing to a wide audience. She is well known in the local poetry community for hosting and organizing poetry events. By all accounts she has a particularly graceful presence, is a gifted public speaker and interpreter of poems. Her readings are inspiring and she is adept at networking, organizing events and bringing people together."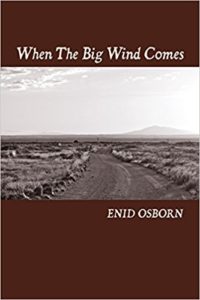 As Poet Laureate, Ms. Osborn will partner with the Santa Barbara Public Library to develop programs, and a blog, to bring poetry to a wider audience. She will hold the post until April 2019.
"I hope to be an energetic ambassador for poetry and the many gifted poets in our area," Ms. Osborn said, "including quieter voices we may not have heard."
Poems by Enid Osborn:
WHY I DID NOT CUT MY HAIR
Because each follicle is a tiny antenna|
and the longer the antennae, the more
intelligence I can collect.
Because I kept my hair all the way through cancer.
Because I kept my hair all the way through menopause,
though I shed like a dog who was left in the car.
Because hair wants to do its own thing.
Because the arbiters of fashion
say. Cut it short after forty,
and the gravitational pull of planets
at the moment of my birth caused
a lifelong tendency to act contrary
to expectation.
Because the abuelitas in my neighborhood
sport braids down to their waists
that swing when they walk.
Because Frida cut hers to spite an unfaithful man,
and I, who have no unfaithful man, am grateful.
Because those Native American boys
recruited to scout during wars
lost their uncanny abilities after
they were given the buzz cut.
Because my husband, who used to tousle my short curls,
now watches my hair with a sort of shyness.
Because long hair flies in wind
and floats like seaweed.
Because it catches the eastern light
to make a kind of halo.
Because hair is a holy garment.
(from Pedregosa St.)
---
MOTHER'S SCARF
For Tad
You have seen both the funnel and the brown wall
move across an open plain with deceptive speed.
You are running, full of storm, to keep up with
fleet brother. The monster, right behind,
tries to scare you into fainting with its terrible
voice, but your limbs are puppets of fear:
You run to beat the thing that would engulf you.
With a terrible pain in your side, you run.
Up ahead, Mother holds the pickup door wide.
Her body leans hard, her scarf
blows off her head and snakes away.
Her face strains to tell you something
where no sound can reach you.
She must be screaming, Hurry! Hurry up!
but in the deep silence of absolute noise,
you hear her speak your name quietly, briskly,
as if to wake you. Inside your heart, an eye opens.
You will hear your mother's voice this way
all your life.
(from When The Big Wind Comes)
---
HERETIC
For C
In drought, you come upon
a bush newly blackened, its bones
waving to no thing you can name.
You carry your dousing stick
but seek a sign other than water.
After a storm you hurry past
a brimming pailful on your way to read
the gullies, moved about by flood,
for new configurations of stick and stone:
A message, if one knows how to look.
The rain, already a distant curtain,
is thick under clouds and fades near the ground.
The desert reeks of wild musk.
These gifts are all you ever wanted.
This mad clay is all you ever loved.
The way it cracks but holds its story.
Red ant, stink beetle traverse the crust.
Even the drop of blood you spill
beads and crawls over sand.
(from When The Big Wind Comes)
---
To learn more, visit sbpoetry.net
Join Over
7,500 Fielding Alumni
Located Around The World!
Change the world. Start with yours.™