Public forum on government work to counteract ISIL messaging
Earlier this year, 10 faculty and students from Fielding Graduate University's Media Psychology program joined the United States Department of Defense in a simulation exercise aimed at countering terrorist messaging in Iraq and Syria.
On Jan. 17, at a public forum in Santa Barbara, Calif., eight of the participants will describe their experiences: the months of briefings on terrorism, culture, and the politics of the regions; teaming with Military Intelligence Special Operations to create audio, video, and graphic media to send to imams, tribal leaders, and even ISIL supporters and recent defectors; the real-time simulation with nearly 100 people in seven countries; and more.
The event, "Narrative & Violence: Using Media to Fight Terrorism," takes place from 6:30 to 8 p.m. at the Fess Parker DoubleTree hotel during Fielding's National Session. The university's students, faculty, and alumni from around the world gather annually at Session for workshops and seminars in psychology, leadership, and education.
With ISIL continuing to threaten many regions, and a new Commander-in-Chief set to assume control of the US military, Fielding's Media Psychology team will take questions from the audience—and talk about the role of persuasion in a "post-truth" world.
Examples of media created to counteract Da'esh (AKA ISIS or ISIL) influence in Mosul: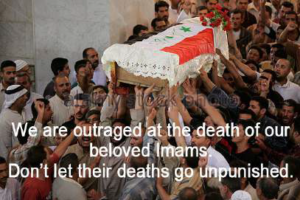 Join Over
7,500 Fielding Alumni
Located Around The World!
Change the world. Start with yours.™