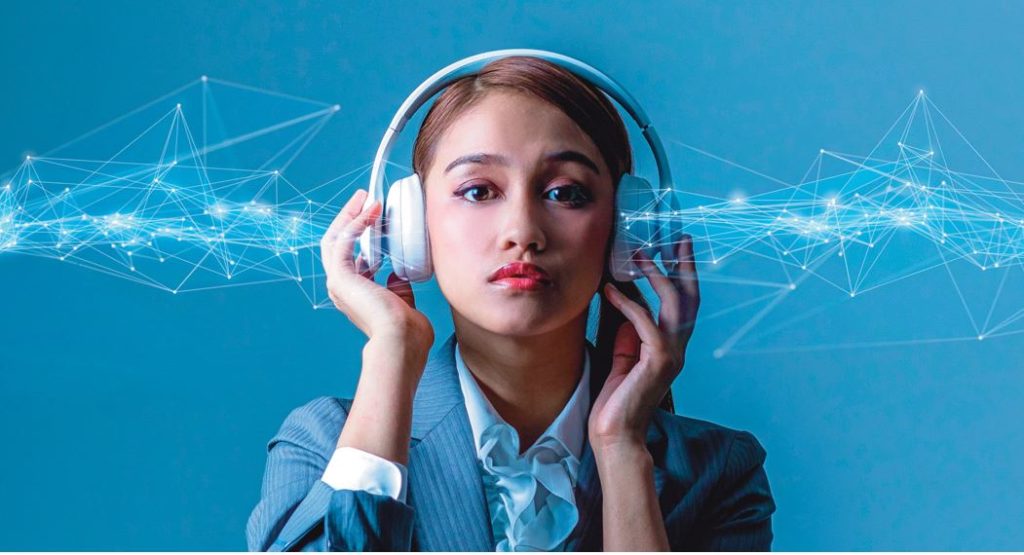 In quite a digital publishing coup, four faculty members of Fielding's Media Psychology faculty have each written a piece for the April/May issue of The Actuary, a magazine that provides information to Society of Actuaries (SOA) members across all areas of practice.
An actuary is a person who compiles and analyzes statistics and uses them to calculate insurance risks and premiums.
Our faculty expounded on topics that would not only interest professionals in that line of work, but almost anyone might find fascinating.
"We often say it is hard to find an area of life where the study of media psychology isn't applicable and can't make a positive difference," says Program Director Jerri Lynn Hogg, PhD. "But who would have thought of combining media psychology and actuarial science? Fielding's second-year Media Psychology PhD student Dorothy Andrews did and soon brought together our team of media psychology faculty to write an exclusive issue on media psychology for the 2019 April/May issue of The Actuary."
Check out these articles:
by Program Manager Jerri Lynn Hogg, PhD
"Technology has the potential to generate and support positive well-being," writes Dr. Hogg. "I use the lens of media and positive psychology to inform my research. I review the science underlying emerging technologies for improving mental and physical health, and I consider some of the current implementations already affecting our lives."
by Faculty member and pop-culture researcher Karen Dill-Shackleford, PhD
"Being a media psychologist," she writes, "something I notice is the tendency to jump to conclusions about social media use. Some see social media use as a mostly positive endeavor—a boon to one's social life and a pleasant way to spend free time. Others see it as much more negative—proof that relationships as we know them are disappearing along with our social skills.
"A more accurate view of the role of social media in our lives is a bit more complex. If someone asks you whether social media will bring us to tears or to glory, tell them it depends on your personality and how you use social media."
by Faculty member Pamela Rutledge, PhD
"We know people adjust their behaviors in response to technology," writes Dr. Rutledge. "It is not true, however, that technology works in reverse. Yes, behaviors change, but deep-seated needs and goals do not. People are driven by the same primary needs that ensured their social and physical survival when we all roamed the savanna. Changes in technology enable people to pursue goals in different ways. Applying psychological science to technology allows us to get in front of trends. Like a surfer waiting to feel the swell, it lets us monitor movement in the sea of narratives."
by Faculty member Regina Tuma, PhD
"The application of big data has grown, leaving little in personal and professional lives untouched, including employment decisions, personal credit worthiness and insurance rates," Dr. Tuma writes. "Society now relies on predictive policing and sentencing; education is increasingly data-driven; and municipalities deploy "smart city" initiatives based on data. Micro-marketing tactics bleed into electoral politics. And all of this is backed by the logic of lucrative data markets and an algorithmic decision industry that, as of 2016, was expected to grow more than $2 trillion over the next 10 years."
by student Dorothy Andrews
"As actuaries, we need to think beyond Excel, Python and R code and focus on the behaviors being mediated through emerging technologies," Ms. Andrews writes. "The information highway is no longer a highway—it is a hyperspace, with topological properties that advanced technologies will need to thrive on data as its life blood, and where data privacy must become a nonissue."
Check out the April/May issue of The Actuary to see Fielding's faculty sharing their media psychology insights!
Join Over
7,500 Fielding Alumni
Located Around The World!
Change the world. Start with yours.™