BY LeAna Norman, Student
Clinical psychology, fielding graduate university
Black History Month is much more than a month that only has twenty-eight days, and that celebrates important Black figures that America picks and chooses to highlight. Black history is much deeper and more colorful than what is highlighted in textbooks and the media. More specifically, the Black being has been arguably credited as the inspiration for modern civilization. As a psychology doctoral student, I have gained a better understanding of the importance of mental health and the psychopathology of mental illnesses. So, when I hear or see influential Black figures of our community being highlighted, I have always asked myself, "Why not speak on the average person or the person that may be deemed mentally ill." We all have a family member or friend that people may perceive as "crazy" or mentally unstable. However, you may know this person as your mother or uncle and that they have been through traumatic situations that have altered their behaviors. By no means am I saying to stop highlighting the achievements of monumental Black people who have provided a legacy for us. I am saying not to be so quick to judge a Black person you see living on the street that may talk to themselves, or a Black person who is hard to deal with because their mood changes frequently. We never know what they are dealing with, and we do not give them a proper chance to showcase their skills that can help change society. At times I think that maybe Dr. Martin Luther King, Jr. or Rosa Parks may have had a mentally ill family member or friend who helped nurture them along their path to change lives. It is important to know as a Black person that we are all black history, not just the people America wants to highlight.
About the Author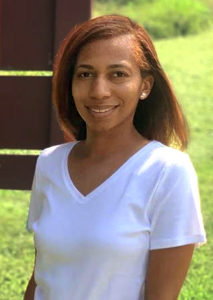 LeAna Norman is a 4th-year Clinical Psychology doctoral student at Fielding Graduate University. She received her Bachelor's degree from Coastal Carolina University in 2015 with a Bachelor's degree in Psychology. After graduation, she was accepted into Fielding's Post-Baccalaureate program in Clinical Psychology and was ultimately accepted into their doctoral program. LeAna is specializing in Social Justice and Forensic Psychology, with goals to provide treatment for marginalized and underrepresented populations. Additionally, LeAna is a licensed barber-stylist, in which she has a unique goal of blending both fields by opening up a barber college. She is currently living in Charleston, South Carolina, with her husband and daughter.
Join Over
7,500 Fielding Alumni
Located Around The World!
Change the world. Start with yours.™