Diversity and Inclusion in Coaching
Guest Blogger: Christopher D. Hicks, MSIOP, ACC
My coaching is informed by cognitive development theory, among others, and this helps me to see my clients as a work in progress. The more I learn about the professionalization of the Chief Diversity Officer in Higher Education, the more I reflect on my own development. Piaget's stages come to mind as I take ownership of my biases. As a lifelong learner, I have a penchant for acquiring knowledge, but sometimes I come up short in problem solving. Can I truly say that I have reached the Formal Operations stage in regards to relationships?
As the shift in demographics impacts organizations we work in, the need to equip managers and leaders with coaching skills to embrace the complexity of cross-cultural and diverse workplaces is critical. Coaches create safe environments where difficult dialogue can occur. In addition, as diverse managers and leaders come into the workplace, coaching them must take into account their experiences and perspectives that may be influenced by their different backgrounds and cultures. Inclusivity is a strategy for engagement, innovation, productivity and retention. The goal of D&I coaching is to support all individual's professional growth, organizational development and overall success.
EBC Professional Series Webinar: Using Coaching to Drive Inclusion and Diversity
Was held on Wednesday, May 29 – 4 – 5pm Pacific
Watch the YouTube Video
During this EBC Professional Series Webinar hear from leaders who have incorporated coaching into their work in organizations to drive inclusion and diversity. Understand how coaching can assess and drive inclusive leadership behaviors. Explore how team and organizational coaching can create an inclusive organizational culture. Learn why coaching is becoming an essential skill for diversity and inclusion specialists and all leaders.
Host: Terry H. Hildebrandt, PhD, MCC, MCEC – Director of Evidence Based Coaching, Fielding Graduate University
Panelists:
Tomás Leal, MS, Chief Diversity Officer, Fielding Graduate University, https://www.linkedin.com/in/lealt/
Christopher D. Hicks, MSIOP, ACC, https://www.linkedin.com/in/christopher-d-hicks-msiop-acc-29999a17/
Shirley Engelmeier, Founder, CEO, Chief Inclusion Strategist, InclusionINC, https://www.inclusion-inc.com/shirley-engelmeier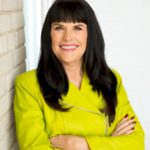 For more on Fielding's EBC Coach Training Program, see http://coach.fielding.edu
#coach #ebc #fielding #coachtraining #coaching #evidencebasedcoaching
Join Over
7,500 Fielding Alumni
Located Around The World!
Change the world. Start with yours.™