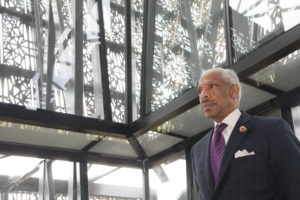 Fielding Trustee Dr. Leonard Haynes is no ordinary educator.
He was Louisiana's first black assistant superintendent for elementary and secondary education.
When he retired from the U.S. Department of Education last year after almost 30 years of public service, he received letters of congratulation from presidents Barack Obama, George W. Bush, and George H.W. Bush.
He was instrumental in in drafting President Trump's recent executive order to move the federal initiative on Historically Black Colleges and Universities (HBCUs) from the Department of Education into the White House.
Find out how Dr. Haynes has impacted thousands of students throughout his career — in a new profile from the alumni magazine of his alma mater, Carnegie Mellon University:
Join Over
7,500 Fielding Alumni
Located Around The World!
Change the world. Start with yours.™