Dear Fielding Community,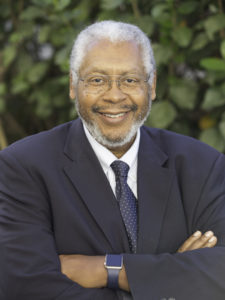 It is with a heavy heart that I must inform you that Dr. Gerald Porter, who served as Provost of Fielding from 2015 to 2018, passed away on Wednesday, November 7. Dr. Porter had been battling cancer for some time.
Gerry was a warm and generous person, as well as an accomplished and thoughtful scholar with decades of experience as a faculty member and administrator in higher education, and in training mental health counselors, school psychologists, and educators. In addition to chairing the Department of Counseling and Psychological Services at SUNY Oswego and serving as Dean of the School of Education at SUNY Cortland, he held clinical and policy-level positions in the New York state government, specializing in meeting the needs of underserved and disenfranchised populations.
"Gerry was dedicated to creating opportunities for students to access curricula across programs, and expanding Fielding's academic offerings," said Dr. Monique L. Snowden, Interim Provost and Senior Vice President. "Despite being faced with numerous challenges, he accomplished both goals. As a colleague and member of the search committee that presented him to the community four years ago, I know firsthand that his commitment from the onset and throughout his tenure at Fielding was to ensure the university's strong reputation and sustainability. I will remember him as a risk-taker, who truly believed that Fielding could and should have a larger footprint."
Dr. Porter is survived by his wife Gailyn Porter and their son, Dr. David Bering-Porter.
If you would like to honor Gerry's memory, please consider making a donation in his name to one of the following organizations:
If you wish to leave a comment or memory about Dr. Porter, you may do so on the Facebook group post, or send an email to president@fielding.edu; all notes will be shared with his family.
There will be a tribute to Dr. Porter at Winter Session in January.
In community,
Katrina S. Rogers, PhD
President
Join Over
7,500 Fielding Alumni
Located Around The World!
Change the world. Start with yours.™