Certificate in Forensic Psychology for Mental Health Practitioners
Advance your career with a certificate in forensic psychology from an industry leader.
Advance Your Career with a
Certificate in Forensic Psychology for Mental Health Practitioners
Forensic psychology is the scientific discipline that applies clinical psychology techniques and knowledge to the legal arena. Forensic psychology is a broad scientific discipline including everything from the causes of criminal behavior to assessing the mental states of civil and criminal litigants to treating offenders in an attempt to reduce recidivism.
Psychological disorders are quite common among offenders and civil litigants, making forensic psychology an important topic for anyone involved in the legal field – law enforcement, attorneys, and psychologists and other mental health professionals.
Courses
Psychology and the Law: examines intersections between psychology and the legal system, with an emphasis on non-clinical applications of psychology to the law.
Psychopathology in the Legal System: examines psychological disorders most commonly seen in the legal system; includes diagnosis of psychopathology including differential diagnosis decision making.
Forensic Psychology I (Criminal Law): examines intersections of clinical psychology and the criminal justice system.
Forensic Psychology II (Civil Law): examines applications of clinical psychology to civil and family law, includes law enforcement personnel evaluations.
Mental Health Law: understanding and analysis of statutes and case law relevant to the practice of forensic psychology, from the perspective of what practitioners need to know.
Faculty Spotlight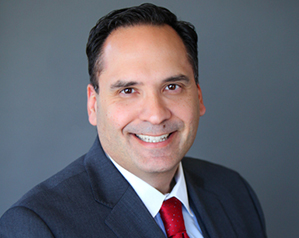 Dr. Carlos Vasquez, PhD, is an expert in criminal and forensic psychology.
Read Full Bio
Dr. Vasquez is an author and an adjunct professor in Forensic Psychology. Dr. Vasquez has developed curriculum for forensic psychology classes, has chaired dissertation committees concerning mostly studies in the world of criminal justice and has been an Internal Review Board member. Furthermore, he is currently working with two other professors on a study about correctional facilities and the importance of leadership.
Dr. Vasquez is an honorary commissioner and faculty member in leadership at the National Command and Staff College for law enforcement personnel only. In addition, he is the founder of the Behavioral Analysis Group, a law enforcement advocacy group, where he consults and provides trainings and lectures on criminal psychology, police psychology, and managing stress for law enforcement.
He is a peer reviewer for the Perspectives on Terrorism Journal and on the editorial board for the Journal of Police Use of Force and Practices. He has also completed certificate programs on "The Threat of Global Jihad" and "Group Identity and Terrorism " at the Center for Homeland Defense and Security. He is the author of Apocalyptic Psychology: ISIS Secret Weapon, which looks at terrorist recruitment thru the lens of psychology. He is currently finishing his new book Life Without Daddy: A hard look at fatherlessness, and is beginning research for a book in 2020- Narcology: A psychological look at narco culture.
Dr. Vasquez hosts the "Inside the Badge" podcast which focuses on criminal justice, law enforcement, national security and policing issues. He has over 100,000 followers across several media platforms with a majority consisting of law enforcement and law enforcement enthusiasts. In the show, he interviews the greatest thinkers and leading experts in the world of criminal justice and psychology. For instance, he has interviewed scholars such as Dr. Albert Bandura, Dr. David Weisburd, FBI Profilers, CIA interrogators, DEA agents, Police chiefs, District Attorney, Judges, Deputy Assistant to the Secretary of Defense, former gang members and terrorists and more. This platform provides Dr. Vasquez the unique opportunity to invite these guests to his classrooms to enrich the education experience of his students.
---
3 Certificates designed for the working professional
Certificate in Forensic Psychology: (3 courses) professionals in law, law enforcement, and related fields seeking to understand the intersectionality between forensic psychology and its uses in law.
Click to View Application Requirements
Online Application Form
Resume
Statement of Purpose
Official Transcript
No GRE required
Certificate in Forensic Psychology for Mental Health Practitioners: (5 courses) mental health practitioners (non-psychologists) who work in forensic settings or with legal or forensic psychology professionals.
Click to View Application Requirements
Online Application Form
Resume
Statement of Purpose
Official Transcript
No GRE required
Certificate in Forensic Psychology for Clinicians: (6 courses) clinical psychology doctoral students and clinical psychologists who want to specialize in forensic psychology.
Click to View Application Requirements
Online Application Form
Resume
Statement of Purpose
Official Transcript
No GRE required