Women Called to Lead: Empowering Women of Color in Academic Leadership
By Kimarie Engerman and Stephanie Luster-Teasley, Editors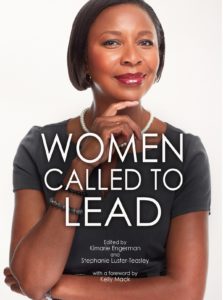 This book is a unique collection of individual stories by women that vividly describes their challenges in achieving academic leadership positions. Its purpose is to support the preparation of women from the STEM disciplines for leadership roles on their campuses, either in STEM or elsewhere in the academic leadership structure.
As such, these deeply engaging women's stories may serve as an important reference for the debate around academic leadership, particularly for women of color. The book is divided into two parts:
Part I details the stories of the women in their journey to becoming a leader. Many of these stories are deeply personal and reflect the unique events and experiences that shaped their lives. The stories also show how these experiences have helped them grow into the women they are, and demonstrate which strategies were successful in growing their self-efficacy.
Part II of the book moves from theory to practice, and highlights a range of tangible solutions for the leadership challenges faced by women of color in STEM disciplines. This candid book is perhaps the first to directly address the challenges and leadership aspirations of women of color in STEM disciplines. As such, it provides a wealth of insights, advice and wisdom for mid-career women, and particularly minority women, who are on the cusp of becoming change agents at their universities.
The book is an outflow of the Opportunities for UnderRepresented Scholars (OURS) Program, led by Dr. Orlando Taylor and funded by the National Science Foundation.
About the Authors
Kimarie Engerman, PhD is Associate Professor of Psychology at the University of the Virgin Islands, and served as provost fellow and Interim Dean for the College of Liberal Arts and Social Sciences.
Stephanie Luster-Teasley, PhD is Associate Professor in Civil, Architectural and Environmental Engineering as well as Chemical, Biological and Bioengineering at North Carolina A&T State University.
Kelly Mack, PhD is Vice President for Undergraduate STEM Education at the Association of American Colleges and Universities.

Published March 8, 2017
ISBN-10: 1544282907
ISBN-13: 978-1544282909