A scholar-practitioner approach to creating positive change
Join Fielding's Provost and the international community of scholar-practitioners at Noon Pacific on Thursday, September 12, for an discussion on how communication creates positive change.
Sponsored by the CMM Institute for Personal and Social Evolution and hosted by Fielding's Provost and Senior Vice President Monique L. Snowden, PhD, "Healing Communication: A Scholar-Practitioner Approach" will share recent research findings on how leaders are using communication to facilitate healing, compassion, and deeper connection in their communities.
The discussion is particularly relevant for coaching professionals, higher education professionals, teachers at all levels of instruction, community leaders, and anyone concerned about a sustainable world and human well-being.
Guest Scholar-Practitioners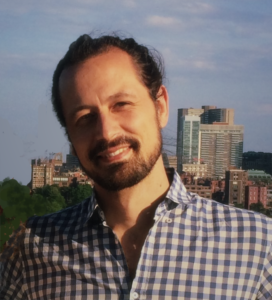 Lukas Hermann is a trained family therapist, an action researcher, and a doctoral candidate at Heidelberg University. As a 2018 Fellow at the CMM Institute for Personal and Social Evolution, he studied the practice of global social witnessing, or how to mindfully attend to global social events. His dissertation research includes a training program for elementary school teachers in empathy, mindfulness, and relational competence. He will discuss tools which enable a deeper reflection on one's own patterns of communication to strengthen one's voice.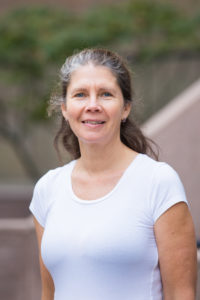 Theresa Southam is a doctoral candidate at Fielding Graduate University and a Marie Fielder Center for Democracy, Leadership, and Education Graduate Fellow. She is the recipient of the 2018 Fielding Coordinated Management of Meaning Scholarship. She co-published, with her Fielding faculty mentor Dr. Connie Corley, "Positive Aging Perspectives and a New Paradigm: Foray (4A) into Aging" in the Journal of Certified Senior Advisors and, recently, "Trust Is Along the Way to Social Change" on the Association of Anthropology, Gerontology and the Life Course website. Theresa will discuss her research on the meaning that highly generative adults age 70+ are making with others that enriches their well-being and helps to integrate their life's experience.
Facilitator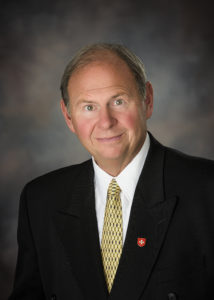 Bart Buechner, PhD, is an alum of Fielding Graduate University and a Navy veteran with a 30-year career of active and reserve service. He is an advocate for post-service education and employment, and community-based, mentor-led approaches to transition support for returning veterans. He is Senior Adjunct Professor of Military Psychology at the Adler School of Professional Psychology. He serves on the Boards of Directors of the CMM Institute for Personal and Social Evolution, the Chris Kyle Frog Foundation, The National Veterans Foundation, and the Midland, Michigan Kiwanis Foundation.
Register for the webinar to get your Zoom links.
If you have questions, contact Elena Nicklasson, Fielding's director of development, at enicklasson@fielding.edu or 805-898-2926.
Join Over
7,500 Fielding Alumni
Located Around The World!
Change the world. Start with yours.™