Did you know that the past two Olympics games have been featured in dissertations by Fielding PhD students?

When a Russian terrorist group threatened the security of the 2014 Winter Olympics in Sochi, Media Psychology student Rafael Linera-Rivera analyzed the fear of threat on social media. His dissertation Social Representation of Threat in Extended Media Ecology: Sochi 2014 Olympics, Jihadist deeds, and online propaganda employed semiotics, social representations theory, and minority influence to explore how the images and language content from the terrorist attacks and their extremist online propaganda video against the Sochi 2014 Winter Olympics translated to mainstream media platforms and Twitter.
"I understood that real-time data sharing can be influential to individuals' beliefs and emotions," Linera-Rivera, PhD, said of his findings. "But also, perhaps most importantly, I saw how media messages can migrate, change, and morph as they are reinterpreted and shared across different media platforms."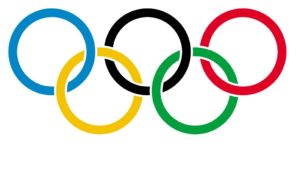 The 2008 Beijing Olympics featured in the work of Media Psychology student Pamela Rutledge—now a faculty member in that program. Rutledge, PhD, MBA, examined how information sources influenced people's perceptions of China as friend or foe around the Beijing games.
In particular, the purpose of the dissertation, The Influence of Media on Core Beliefs: The predisposition of Americans toward conflict with China before and after the 2008 Beijing Olympics, was to better understand the impact of new media in dealing with global conflict. Traditional media has been long identified as influencing the core beliefs that lie at the root of intergroup conflict. The Beijing Olympics was the first time that the Internet and social media played a major role in information distribution competing with traditional networks and giving viewers many choices in how to follow the spectacle. China, often vilified in Western press, invested vast resources in the Olympic venues and games, hoping that the mega-event exposure would increase positive public perception with both political and economic implications.
Rutledge compared core beliefs that participants held both before and after the Olympic Games. Results showed that while there was some variation in perceptions relative to media choice—with Internet viewers holding a more positive view of China than those choosing traditional media sources— watching the games via media channels did not lessen perceptions of China as an enemy. Visiting China personally was the only activity that significantly changed how Americans felt about the people of China. Thus, the stickiness of core beliefs is an added calculation for countries considering becoming an Olympic host to improve global popularity.
Additionally, since context frames message, these results have implications for how brands who sponsor the games construct their message and positioning.
With their research, Fielding students shape the way the world looks at problems–and we think that deserves a medal!
Join Over
7,500 Fielding Alumni
Located Around The World!
Change the world. Start with yours.™