What Does It Take for an Organization to Embed Sustainability? Start with a Sustainability Mindset – Live Webinar
via Zoom
January 26, 2018, 11:00 am – 12:30 pm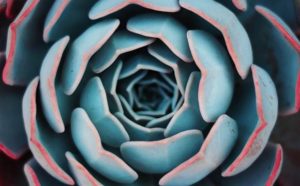 Presented by the Fielding Graduate University Sustainability Working Group and the Leadership for Social and Ecological Sustainability Concentration
Dr. Kerul Kassel and colleagues have developed a "Sustainability Mindset Model" for use in developing leaders who can work to address the complex problems we face today. Their work integrates aspects of management ethics, entrepreneurship, environmental studies, systems thinking, self-awareness and spirituality.
In this 90-minute webinar, we'll hear about what led to the development of the Sustainability Mindset Model, its core components, and the next steps for putting it to use.
Dr. Kassel, a graduate of Fielding Graduate University, will also talk briefly about her journey to becoming a PhD (2008-2011), and how her work has developed and extended since then.
Dr. Kassel and her co-authors received the "best junior faculty paper" award in 2016 from the Academy of Management's Management Education and Development Division for their article on this topic.
About the Presenter
Dr. Kerul Kassel earned her doctorate in Human & Organizational Systems from Fielding in 2011. Her dissertation focused on applying systems thinking to business management practices, which later evolved into a book titled The Thinking Executive's Guide to Sustainability.
 Dr. Kassel teaches at Fielding in the Organizational Development Masters' program. She is also active as a consultant, executive coach, and board president at the Parelli Foundation. She has led Fielding's Sustainability Working Group (SWG) since its inception in 2012.
Join us for this webinar and conversation with Dr. Kerul Kassel on at 11:00 AM PT on Friday, January 26, 2018.