Virtual Panel Discussion: Queer Eracism: The People Behind the LGBTQ+ Acronym
Online - All times are pacific time
June 16, 2018, 9:00 am – 10:00 am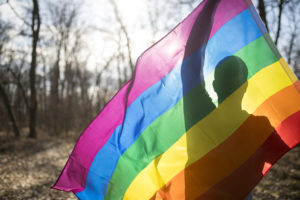 Join us for Queer Eracism: The People Behind the LGBTQ+ Acronym hosted by Fielding's Building Inclusion Council and moderated by President Katrina Rogers, PhD.
The discussion aims to educate and inspire both queer and queer-affirming allies to support efforts to advocate for greater LGBTQ+ equity and equality. The discussions at this virtual panel will include historic and contemporary consequences of omission and persecution of less visible LGBTQ+ peoples. Along with highlights of problematic issues, there will be practical solutions offered by esteemed thought leaders to implement systemic change that will enhance organizational and sector-wide positive transformation.
Panelists include Provost Gerald Porter, PhD; Evidence Based Coaching Program Director Terry Hildebrandt, PhD; Clinical Psychology student Dawson Woodrum; and alum Laura McGuire, EdD.