January 14, 2022 @6 PM | In-person, Santa Barbara & streamed online
Angela Davis, Social Equality Activist
PhD in Organizational Development and Change – Info Session Webinar
December 16
@ 10:00 am
–
11:00 am
PST
PhD in Organizational Development and Change
Fielding's PhD in Organizational Development and Change (ODC) program applies systems theory, management studies, and social sciences to create new approaches to organizational leadership.
Join doctoral faculty and program lead, Dorothy Agger-Gupta, PhD, for an in-depth look at earning the PhD in Organizational Development and Change. In this webinar, we'll identify key attributes of the program, discuss Fielding's unique educational model, review application requirements, and wrap up with a brief Q&A.
PhD in ODC program benefits:
Develop leadership skills to promote innovation and sustainable change
Pursue your research interests through an individualized learning path
Work at home or while traveling via distributed learning
Learn new designs for change to help organizations thrive
About the Presenter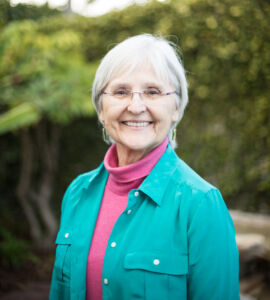 Dr. Dorothy Agger-Gupta is Program Director and Professor in the School of Leadership Studies at Fielding Graduate University in Santa Barbara, CA. Her international research and scholarship integrates digital technology and social media, healthcare systems, art, and social justice within organizations. Throughout her professional and academic career, she has worked within culturally and linguistically diverse communities. As a professor, she has supervised over 60 doctoral dissertations authored by students from several countries including Canada, Kenya, China, Colombia, Norway, the United Arab Emirates, United States, and Italy. Her research interests and publications involve art and social justice (particularly women's art), leadership, phenomenography, action research, and variation theory within organizations and health care settings. Her extensive professional career includes technology and computer systems development, social and child welfare work, and art.
Share This Event!
Join Over
6,000 Fielding Alumni
Located Around The World!
Change the world. Start with yours.™