PhD in Infant and Early Childhood Development – On Demand Info Session
PhD in Infant and Early Childhood Development – Info Session Webinar
Register below to receive a direct link to the Recorded Webinar for an in-depth look at earning your PhD in Infant and Early Childhood Development at Fielding.
In this recorded webinar, Program Director, Jenene Craig, PhD, will identify key attributes of our program and what distinguishes it from the rest. She outlines our program components and explains our educational model and admissions requirements. 
About the Presenter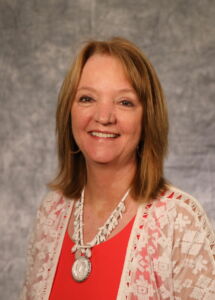 Jenene W. Craig received her PhD in Infant and Early Childhood Development, with emphasis in Mental Health and Developmental Disabilities, from Fielding Graduate University in 2015. She received her BS in Occupational Therapy in 1982 and her MBA in Business Administration in 1988, sustaining a long career in the field of Occupational Therapy.
Dr. Craig has served as Department Chair and Associate Professor in the School of Occupational Therapy at Brenau University in Georgia, within the Ivester School of Health Sciences. An innovative academic leader, she has played a vital role in fulfilling the university's mission by working collaboratively with members of Brenau's community of learning to accomplish the goals of their ever-expanding, innovative academic programs.
Mother of six grown children, (and a relatively recent "empty-nester,") she credits her own experience bearing and raising children for the initial spark and longtime work within the NICU world. Since 1985, she has worked with multiple groups and hospitals advancing NICU work in Developmentally Supportive and Neuroprotective Caregiving.
Dr. Craig joined Fielding Graduate University in 2019 as Program Director for the Infant and Early Child Development (IECD) program.
Citing the importance of self-nurturance, Dr. Craig pursues her love of music, playing and performing jazz saxophone and classical oboe.
Share This Event!
Join Over
7,500 Fielding Alumni
Located Around The World!
Change the world. Start with yours.™
*All Fields are required. By submitting this form, you agree to be contacted regarding your request and are confirming you agree to our Terms of Use and Privacy Policy.