January 14, 2022 @6 PM | In-person, Santa Barbara & streamed online
Angela Davis, Social Equality Activist
PhD in Infant and Early Childhood Development – Info Session
Virtual Info Session with Program Director Dr. Jenene Craig
PhD in Infant and Early Childhood Development
The Ph.D. in Infant and Early Childhood Mental Health and Development (IECD) is a degree serving multiple disciplines as they apply their work using the lens of infant mental health (IMH) and development.  The program was initiated by Stanley Greenspan, MD, and Serena Weider, Ph.D., to promote research around relationships, individual differences, and development (DIR®) in working with infants, children, and their families. The program considers multiple relationship-based theories and practices and has expanded to partner with various professional organizations that support both IMH and developmental competencies.
With a core emphasis in IMH, the underpinnings of the program currently include an integrative relationship-based model focused on the development and individual differences.  Through Fielding's progressive doctoral program, professionals broaden their knowledge and study multiple factors affecting an infant's and family's well-being, including culture, policy, and advocacy as well as neurodevelopmental, medical, biological, sensorimotor, language, and family systems variables.  Course work fosters evidence-based perspectives of healthy relationships in infancy, early childhood, and families across disciplines as well as treatment models.
The program is focused on applied research in IMH and development, including how intervention programs, policies, and issues, such as culture and social relationships, influence development and families. The program is designed for professionals already working in related fields including psychology, occupational therapy, social work, counseling, mental health, education, early intervention, speech-language pathology, nursing, physicians, physical therapy, and others.  Research initiatives address a wide range of developmental challenges and disorders, including autism spectrum, sensory integration, ADHD, and mood disorders.
Graduates from this research-focused Ph.D. program will be prepared for several careers in research, clinical, and educational settings.
About the Presenter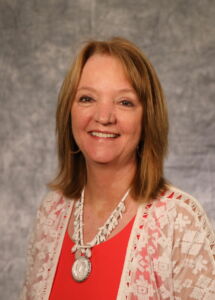 Jenene W. Craig received her PhD in Infant and Early Childhood Development, with emphasis in Mental Health and Developmental Disabilities, from Fielding Graduate University in 2015. She received her BS in Occupational Therapy in 1982 and her MBA in Business Administration in 1988, sustaining a long career in the field of Occupational Therapy.
Dr. Craig has served as Department Chair and Associate Professor in the School of Occupational Therapy at Brenau University in Georgia, within the Ivester School of Health Sciences. An innovative academic leader, she has played a vital role in fulfilling the university's mission by working collaboratively with members of Brenau's community of learning to accomplish the goals of their ever-expanding, innovative academic programs.
Mother of six grown children, (and a relatively recent "empty-nester,") she credits her own experience bearing and raising children for the initial spark and longtime work within the NICU world. Since 1985, she has worked with multiple groups and hospitals advancing NICU work in Developmentally Supportive and Neuroprotective Caregiving.
Dr. Craig joined Fielding Graduate University in 2019 as Program Director for the Infant and Early Child Development (IECD) program.
Citing the importance of self-nurturance, Dr. Craig pursues her love of music, playing and performing jazz saxophone and classical oboe.
Share This Event!
Join Over
6,000 Fielding Alumni
Located Around The World!
Change the world. Start with yours.™