Emotions in Coaching: Selected Frameworks
December 7, 2022 @ 11:00 am

-

12:00 pm

PST
Coaching in Context Webinar
Emotions in Coaching: Selected Frameworks
Emotions shape our experience of reality and provide the fuel for action. When we are open, enthusiastic, ambitious, curious – we feel positively about ourselves and act in service of our goals. When we are resigned, afraid, resentful – we resist acting in service of our goals. What do we need to understand about emotions as coaches? And how can we manage emotions to serve our clients?
In this webinar, we will explore: 
The inextricable link between body, emotions, and language
A framework for linguistic reconstructing of emotions
A framework for four commonly observed moods
Some commonly held beliefs about emotions
Our goal will be to create awareness of how emotions impact actions, how we can support our clients in becoming aware of and managing emotions, and how listening to and creating awareness of emotions constitute the heart of transformational coaching.
Please note: This is an opportunity to experience Fielding's professional coaching community. If you have program-specific questions, please attend one of our EBC Info Sessions. For a full listing of info session offerings for all programs, please visit our event calendar.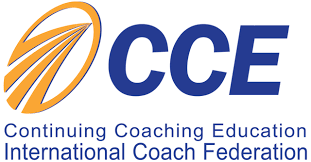 Eligible for 1.0 Coach Continuing Education Units (.5 CC & .5 RD)
About Deepa Awal, PhD, MCC
Deepa is an Executive Coach who works with global healthcare, education, and technology leaders. Her training in Ontological and Somatic coaching helps her to support her clients in deeper levels of exploration of themselves and their relationship with the environment. As a Faculty for Fielding University's Evidence-Based Coaching Program, Deepa mentors, instructs, and facilitates student learning of coaching skills. She holds a Ph.D. in Organizational Behavior from the Stern School of Business, New York University. She is a certified Somatic Coach with the Strozzi Institute and is credentialed as an MCC with ICF. Deepa lives in Philadelphia and is the proud mother of two daughters and grandmother to a five-year-old granddaughter.
Share This Event!
Join Over
7,500 Fielding Alumni
Located Around The World!
Change the world. Start with yours.™
*All Fields are required. By submitting this form, you agree to be contacted regarding your request and are confirming you agree to our Terms of Use and Privacy Policy.