Coaching Supervision: Voices from the Americas
January 18 @ 11:00 am

-

12:30 pm

PST
Coaching Supervision
Voices from the Americas – Fielding Graduate University Alumni Association
Coaching supervision is gaining traction in the Americas, supporting the growth and development of internal coaches, independent coaches, coaches within consulting groups, and coaches in professional coach education settings. Much of the literature in the field has been generated by practitioners in the United Kingdom, Australia, and Europe. The forthcoming book- Coaching Supervision: Voices from the Americas– offers a fresh set of perspectives and experiences from a variety of authors in North, Central, and South America. In this interactive panel presentation, past EBC Directors Francine Campone and Terry Hildebrandt, EBC faculty Sarah Evans and EBC alumna Lily Seto discuss key themes from the book: supervision and coaching with diverse populations; supervision and coach well-being; perspectives on coaching supervision in organizations and among coaching practitioners; and the potential of supervision in continuing professional development. 
Presentation Abstract
The Americas are geographically, politically, culturally, racially, and socio-economically diverse. This complex collection of landscapes, histories and languages provides the context for coaching and coaching supervision in the Americas. 
While supervision has been a standard method of fostering professional development and quality assurance in fields such as psychotherapy, education, and nursing, supervision in coaching is relatively recent. Publications in the field have emerged from a small number of authors, predominantly in the United Kingdom and Europe.  This book brings the voices of many first-time authors into the literature of coaching supervision.   Authors share their experiences conducting individual and group supervision,  their innovative practices,  their supervision-related research and new models of coaching supervision. The chapters are organized into three sections: Who we are, how we work, and how we learn.
We offer this publication to enrich the literature of the coaching supervision field, extend understanding of the potential of supervision for coach development, and provide useful models and data applicable to work in a heretofore underrepresented sector.  The chapters in this book offer coaches and coaching supervisors' insights that will increase their effectiveness in working with groups and better appreciate the diversity of cultures in their own and neighboring countries.
Eligible for 1.5 Coach Continuing Education Units (.5 CC & 1.0 RD)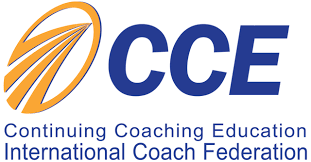 Francine Campone, Ed.D., is a coach, coach educator and researcher in the field of coaching.   She served as Director of Fielding University's Evidence-Based Coaching certificate program for twelve years and is a founding faculty member of the coaching program at the University of Texas at Dallas. She is a PCC and MCC assessor for the ICF and an approved ICF Mentor for those certifications.  Francine holds a Diploma in Coaching Supervision and offers individual and group supervision for coaches seeking to deepen their learning and skills.  Dr. Campone co-chaired the review process and co-edited the Proceedings of the ICF Research Symposium in 2004, 2005 and 2006. Her recent publications include a case study on the coaching/psychotherapy boundary; the impact of life events on coaches and their coaching; and book chapters on ethics in coaching marketing, adult learning theories in coaching, reflective learning for coaches, coaching in the adult workplace and trends in coaching related research.  She co-edited Innovations in Leadership Coaching Research and Practice and is lead editor for Coaching Supervision: Voices from the Americas. Francine is also Editor (Americas) for the International Coaching Psychology Review with responsibility for encouraging and fostering research and submissions to the journal from coaches in the Americas. 
Lily Seto, M.A., PCC, ESIA
Lily Seto
, MA, PCC, ESIA is a global coach and one of the first coaching supervisors in North America and has extensive experience internally and externally, and with coaching supervision groups. She is on a team to design and facilitate an Indigenous Coach Training Program and has started a Professional Coach Training Program that will be accredited through ICF. Lily also mentors for two virtual global coaching supervision programs and is the co-lead for the Americas Coaching SuperVision Network for six years (
https://americassupervisionnetwork.com/
). She is the 2016 Recipient of the Prestigious Leadership Victoria Award: Royal Roads Award for Excellence in Coaching and Mentoring, She was one of three 2020 EMCC Winners of the Global Supervision Award. Most importantly, she is a grandmother of two beautiful children, a mother of two lovely sons and a partner and global citizen. Lily is humbled to live in the Traditional Territories of the Coast Salish peoples, specifically the Pauquachin First Nation and the Tseycum First Nation, on the West Coast of Canada.
Terry Hildebrandt, PhD, MCC, MCEC
Terry Hildebrandt
,
PhD, MCC, MCEC is a master certified executive coach, organization development consultant, coach educator, certified coaching supervisor, and author. He is the founder and CEO of Terry Hildebrandt and Associates, LLC, and adjunct faculty at Fielding. He is also the former Director of the Evidence Based Coaching Program at the Fielding Graduate University.  Terry is certified in over 30 instruments. Prior to starting his own business in 2008, Terry worked at HP for 22 years. He earned his PhD in Human and Organizational Systems from Fielding. He resides in Denver, Colorado at (720) 318-6625 or 
terry@terryhildebrandt.com
. His website: 
www.terryhildebrandt.com
Sarah Evans, PhD(cand), MCC, Dipl.
Sarah Evans, PhD(cand), MCC, Dipl. Coaching Supervision is passionate about working with visionary decision-makers and influencers inspired by the transformative potential of coaching. She is an executive leadership & team coach, facilitator, OD consultant, coaching supervisor, and mentor coach. Sarah is dedicated to cultivating resilient leaders – supporting individuals, teams, organizations and coaches lead and thrive in complexity. Her goal is to maximize human capacity, organizational capabilities, and contributions to societal well-being.  Her key working themes are relationships, resilience, results! Sarah teaches at two universities. She holds multiple degrees and certifications, and is a member of the International Coach Federation, where she holds a Master Certified Coach (MCC) credential. 
Share This Event!
Join Over
7,500 Fielding Alumni
Located Around The World!
Change the world. Start with yours.™
*All Fields are required. By submitting this form, you agree to be contacted regarding your request and are confirming you agree to our Terms of Use and Privacy Policy.