Coaching in Context – Team Coaching Dilemmas in Need of Super-vision
September 21 @ 11:00 am

-

12:00 pm

PDT
Coaching in Context Webinar
Team Coaching Dilemmas in Need of Super-vision
Hosted by Dr. Laura Hauser, MCC, EISA, ITCA
Wednesday, September 21, 2022
11:00 am – Noon pm PDT / Noon -1:00 pm MDT / 1:00 – 2:00 pm CDT / 2:00 -3:00 pm EDT 
Please note: This is an opportunity to experience Fielding's professional coaching community. If you have program-specific questions, please attend one of our EBC Info Sessions. For a full listing of info session offerings for all programs, please visit our event calendar.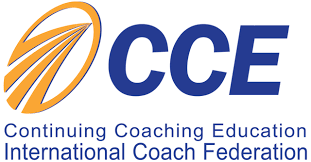 Eligible for 1.0 Coach Continuing Education Units (.5 CC & .5 RD)
About Dr. Laura Hauser
Dr. Laura Hauser, faculty at Fielding, brings over 30 years of experience and research as an enterprise-wide coach, consultant, and educator. While based in Los Angeles, the impact of her work has been welcomed into executive offices and on the shop floor at companies across North America and Europe.
Recognized as a pioneer in the research and practice of leadership and team coaching, Dr. Laura's work has been showcased during conferences, podcasts, and publications in academic journals, practitioner magazines and edited books. She conducted the first empirical research study (2012) that revealed the dynamic roles team coaches play, and knowledge base they use, when coaching teams in the workplace. This served as the basis for her proprietary ICF accredited Team Coaching Operating System® program designed for organizations who want to foster a more engaged and inclusive workplace culture. She is one of the few coaches in the world who holds the distinction of PhD, Master Certified Coach (MCC), and credentials from the EMCC as a coach supervisor and as a master-level team coach. 
Coaching teams in the workplace is more complex than coaching individuals. And the dilemmas coaches face exponentially intensify when working with teams and considering its systemic environment. Super-vision has become more valuable than ever in this highly specialized and exploding context of coaching teams. 
Join Dr. Laura and your peers for an interactive conversation about team coaching dilemmas. Learn how team coaching super-vision helped turn around a potentially failed team coaching engagement. Walk away with practical guidelines for the selection of a team coach super-visor in this challenging and demanding area of work.
Share This Event!
Join Over
7,500 Fielding Alumni
Located Around The World!
Change the world. Start with yours.™
*All Fields are required. By submitting this form, you agree to be contacted regarding your request and are confirming you agree to our Terms of Use and Privacy Policy.