A Roundup of Recent Books
Quite a few books have been published by and about Fielding faculty and alumni lately — on topics from neuromarketing to sustainability to death and dying.
Women Having Impact: How women of color are making a difference in STEM at minority serving institutions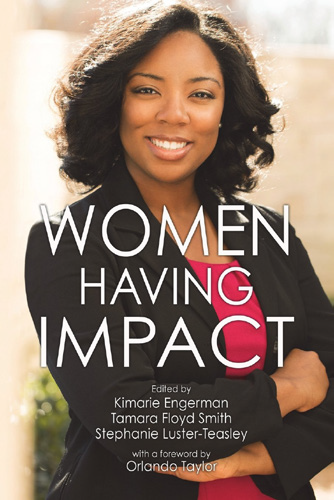 From Fielding University Press; by Kimarie Engerman, Tamara Floyd Smith, Stephanie Luster-Teasley 
In this follow-up to last year's Women Called to Lead, the focus is to document the extraordinary experiences and successes of women in academic leadership positions.
In often deeply moving narratives, these authors describe how they used their knowledge and experience to impact their minority serving institutions to advance a broad participation of women (and men) in STEM. Their essays provide a strong source of guidance for women at all academic institutions.
Living Well, Dying Well: A practical guide to choices, costs, and consequences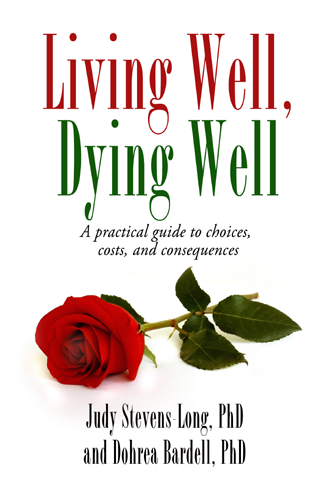 From Fielding University Press; by faculty emerita Judy Stevens-Long and alum and ISI fellow Dohrea Bardell
Prompted by a big push from baby boomers, our society is moving towards a culture that provides a greater array of positive practices in the final phase of our lives.
Judy Stevens-Long and Dohrea Bardell offer all the information you need to ensure that the last years of your life, or the life of someone you love, will be as satisfying, comfortable, and productive as possible.
The Persuasion Code: How Neuromarketing Can Help You Persuade Anyone, Anywhere, Anytime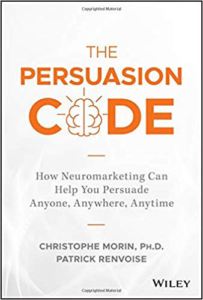 By alum and adjunct faculty Christophe Morin
Written to easily apply neuromarketing to business and professional life, this book by Christophe Morin teaches you how to implement marketing and sales messages that attract attention and optimize the cognitive process.
It includes strategies for scientific persuasion, closing deals, advertising effectiveness, website conversion, and triggering buying decisions. It aims to help CEOs, VPs, and other Professionals develop their skills and transform their businesses.
Fearless Engagement of Four Arrows: The True Story of an Indigenous-Based Social Transformer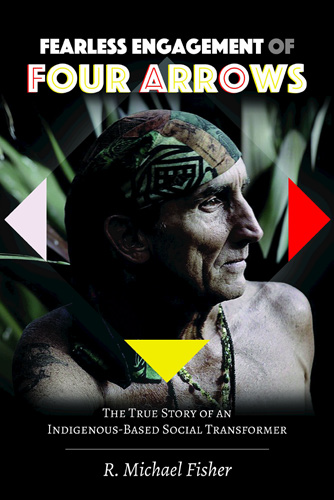 By R. Michael Fisher
This profile of our longtime EdD faculty member offers a unique "medicine" for the reconstruction of a healthy, sane, and sustainable future for all. In the form of an intellectual biography, the author shares Four Arrows' activist life, teaching stories, and firey philosophies.
Through a number of unique experiences, including firefighting, white-water kayaking, wild horse training, world-class athletic competitions, and countercultural activism, the book shares Four Arrows' views on fearlessness and courage.
Peer Coaching at Work: Principles and Practices
By alum Ilene Wasserman & others
Peer Coaching at Work draws on research and practice to deliver a hands-on guide to this powerful relational learning technique. Ilene Wasserman and her co-authors present a three-part model for facilitating peer coaching relationships in one-on-one settings and in larger groups.
A fundamental guide for anyone interested in mentoring and transformational learning, this book is a must-have for the talent management bookshelf.
Developing a Sustainability Mindset in Management Education
By alumni, adjunct faculty and ISI fellow Kerul Kassel
With an expanding awareness of the challenges of sustainability, featured more in the daily news than in higher education textbooks, scholars and faculty have been called to connect their syllabi to the "real world."
This new book by Kerul Kassel is intended to help individuals analyze complex management challenges and generate truly innovative solutions. Aimed at professors, faculty members, instructors, teaching assistants, researchers and doctoral students.
The EQ Educator: Integrating Social Emotional Learning into Schools
By alum and adjunct faculty Susan Stillman and Lorea Martinez
The EQ Educator supports educators in K-12 and Higher Ed to apply social emotional learning (SEL) to build a more effective and positive classroom and school community.
Co-authored by Susan Stillman, this book tells the whole story of social emotional learning through nine powerful SEL Benchmarks and helps readers learn key SEL concepts and strategies to optimize the conditions for learning and thriving in the classroom.
Join Over
7,500 Fielding Alumni
Located Around The World!
Change the world. Start with yours.™