Community Conversation 10 a.m. PST/1 p.m. EST January 23
Dear Fielding colleagues,
In 2016, I began a series of community conversation on a variety of topics.  Some of these topics are generated by events of the days; others by colleagues who want to call the community together for dialogue and reflection.  All are welcome. Please note this meeting is limited to the first 100 participants.
Please join us on January 23rd at 10:00 AM Pacific time/1:00 PM eastern time for a discussion on advancing diversity in law enforcement.  Dr. Ned Pettus, Fielding alumnus, is leading an initiative in creating diversity and inclusion in the police department in Columbus, Ohio.   As he presents his model, he will discuss some of the pressing obstacles to advancing diversity and successes in this work.  The presentation will last approximately 15 minutes, leaving time for questions.  While focused on law enforcement, this presentation is broadly applicable to other sectors and organizations.  The presentation will be recorded and posted.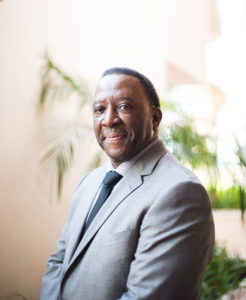 Ned Pettus (bio)
Ned Pettus, Jr. currently serves as Director of Public Safety, a senior executive position, for the city of Columbus, Ohio.  Previously, he was Fire Chief of Columbus, Ohio at the Columbus Division of Fire. Mr. Pettus has 33 years of experience with the Columbus Division of Fire. He has been a Director of National Fire Protection Association since June 2010. In 2009, he received the Metropolitan Fire Chief of the Year award from the Metropolitan Fire Chiefs Association.
Topic: President Rogers' community conversation: Advancing diversity in law enforcement Time: Jan 23, 2017 10:00 AM Pacific Time (US and Canada)
Join from PC, Mac, Linux, iOS or Android: https://zoom.us/j/104741401
Or iPhone one-tap (US Toll):  +16465588656,104741401# or +14086380968,104741401#
Or Telephone:
Dial: +1 646 558 8656 (US Toll) or +1 408 638 0968 (US Toll)
Meeting ID: 104 741 401
International numbers available: https://zoom.us/zoomconference?m=xEmA5gSer8aNk-QCNK-70KWXKdzg-VTA
If you have suggestions for future topics, please feel free to contact the President's office.
Best regards,
Katrina S. Rogers
Join Over
7,500 Fielding Alumni
Located Around The World!
Change the world. Start with yours.™