National Science Foundation Funds Fielding and Three Partners
Washington, DC — The National Science Foundation (NSF) has awarded a grant of $9 million that will allow Fielding Graduate University and three partner institutions to help increase diversity in the nation's STEM higher education reform effort.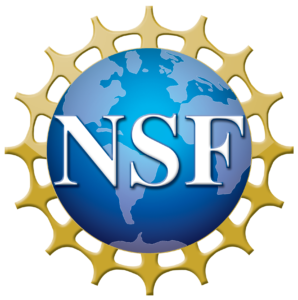 The grant was awarded for the Center for the Advancement of STEM Leadership (CASL) to study how leadership at Historically Black Colleges & Universities (HBCUs) has played a role in broadening participation of African Americans in STEM. The results of this work are expected to aid HBCUs and other institutions of higher learning in developing a new generation of leaders to broaden participation in STEM.
The project, to be conducted over five years, involves four higher education institutions and organizations:
The University of the Virgin Islands, an HBCU, will lead the data collection, looking at successful STEM leadership in the context of HBCUs;
North Carolina A&T University, another HBCU, will team with Fielding, long known for its leadership studies graduate programs, to lead the knowledge transfer component, turning the research into culturally relevant professional development for future leaders;
The Association of American Colleges and Universities will lead the outreach efforts of CASL, leveraging its research findings to rightfully place HBCUs at the center of our nation's effort to produce a more diverse and competitively trained STEM workforce.
Dr. Orlando L. Taylor, Fielding's Vice President for Strategic Initiatives and Research, will serve as CASL's Executive Director in Washington, DC.
"Fielding's participation in this historic effort is consistent with its historic core value of advancing social justice," said Dr. Taylor, "and its current commitment to collaborate with HBCUs to produce leaders with the knowledge and scholarly data required to make inclusion a reality within our country."
Join Over
7,500 Fielding Alumni
Located Around The World!
Change the world. Start with yours.™